Residential Roofing
Martino Home Improvements is Michigan's most trusted roofing company.
Providing new roofs, reroofs, and roof repairs to homeowners in Oakland County are just a fraction of the expert roofing services we provide.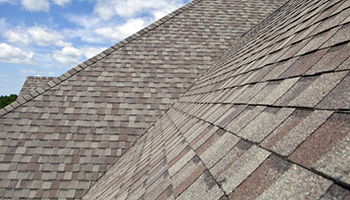 As a general roofing contractor, we provide free estimates where we thoroughly evaluate your roof and attic space, inspect roof leaks, and condensation issues, consider the conditions of your gutter system and answer any questions you may have.
We don't just fix it and forget it.
As an experienced and certified roofing expert, whether you call us for a general roof maintenance, storm damage repair, or ice dam issue we will not only fix the problem, we will make sure that if the problem was caused by something other than mother nature, we will fix that too. All too often basement leaks and roof leaks are a result of poorly fitted gutters or gutter systems that are old and in need of replacement. If needed, we can repair or replace gutters to help prevent further roof damage and leaks.
When it comes to your roof, you need an Owens Corning Platinum Certified Contractor!
Over 80% of a roofing installation is what you CAN'T see. Be sure the contractor you hire, like Martino Home Improvements, is recommended by leading manufacturers like Owens Corning.
We offer multiple options to fit any budget, home, or need
Our roofs meet or exceed the manufacturer's requirements
We are ONE of the FEW Owens Corning Platinum Certified Contractors in the Country
We provide up to 50 YEAR non-pro-rated WARRANTY ON EVERYTHING (labor, material, workmanship)
FREE RE-INSPECTIONS every 2 years!
At Martino Home Improvements we pride ourselves in being the best in the roofing industry. Our promise to you:
We will never cut corners to pad profits at your expense
We will only use the highest quality materials and hardware
We will only hire the highest trained craftsmen
Martino roofs protect your home and your family.
Maintaining a watertight roofing system is critical to preventing damage in high wind, heavy rain, and snow. The most common roofing material for houses in many areas of the country is the "three-tab" asphalt shingle. Martino Home Improvements will help you decide on shingle color, shingle style, and shingle brand. We will make sure your new roof is installed correctly, with nails not staples, meeting or exceeding the manufacturer guidelines. Your roof protects your home- and your family. You shouldn't have to worry about the safety of either.
We serve cities like Troy, Royal Oak, Birmingham and all of Detroit and the surrounding metro areas. With over 30 years of experience in roof replacement, new roof installation, and roof repair you'll see our attention to detail in everything we do. More Metro Detroit homeowners choose Martino Home Improvements for our craftsmanship, our individualized service options, and our commitment to 100% customer service and satisfaction.
---
Let us build a roofing system that works best for you, your home, and your wallet.
Call 248-629-9260 and get a FREE estimate on your residential roofing project today!