This is a job we just finished in Detroit.  The customer had us tear out and replace their concrete driveway and sidewalk, and then pour new concrete steps leading up to their porch.  Once we were finished with that job, they had us come out again and replace all of their wooden soffits with vinyl soffits.
Concrete Sidewalk Before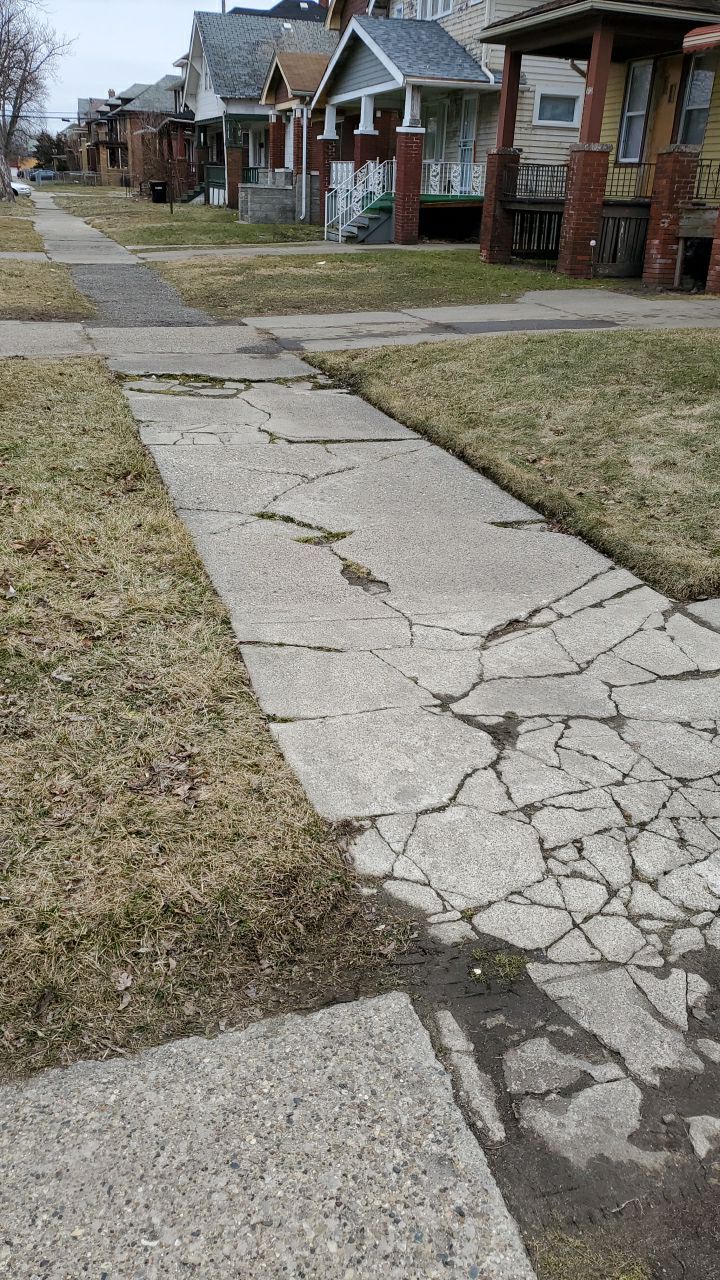 Concrete Tear Out and Framing
The old concrete is torn out and wood framing is added for the new concrete to be poured in.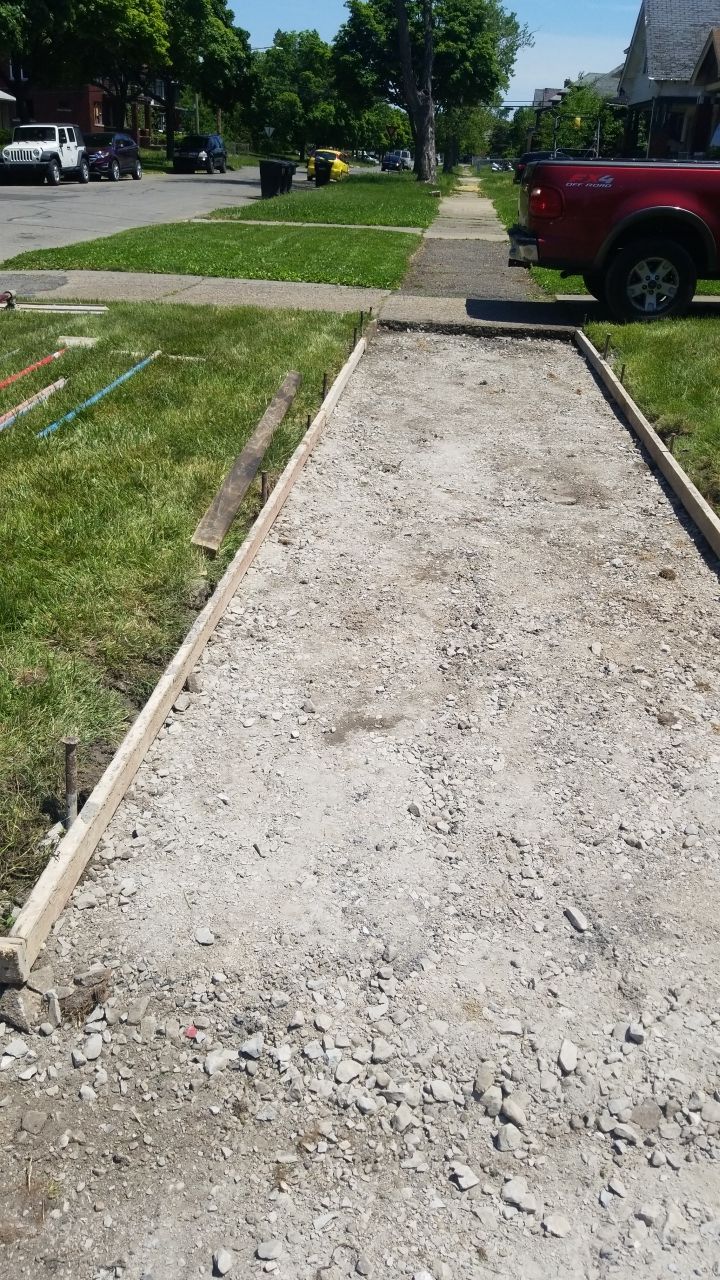 Concrete Sidewalk and Driveway Poured and Drying
Before Pic of the Wooden Soffits
Technically this is the underside of the roofing, as you can see the roofing nails coming through.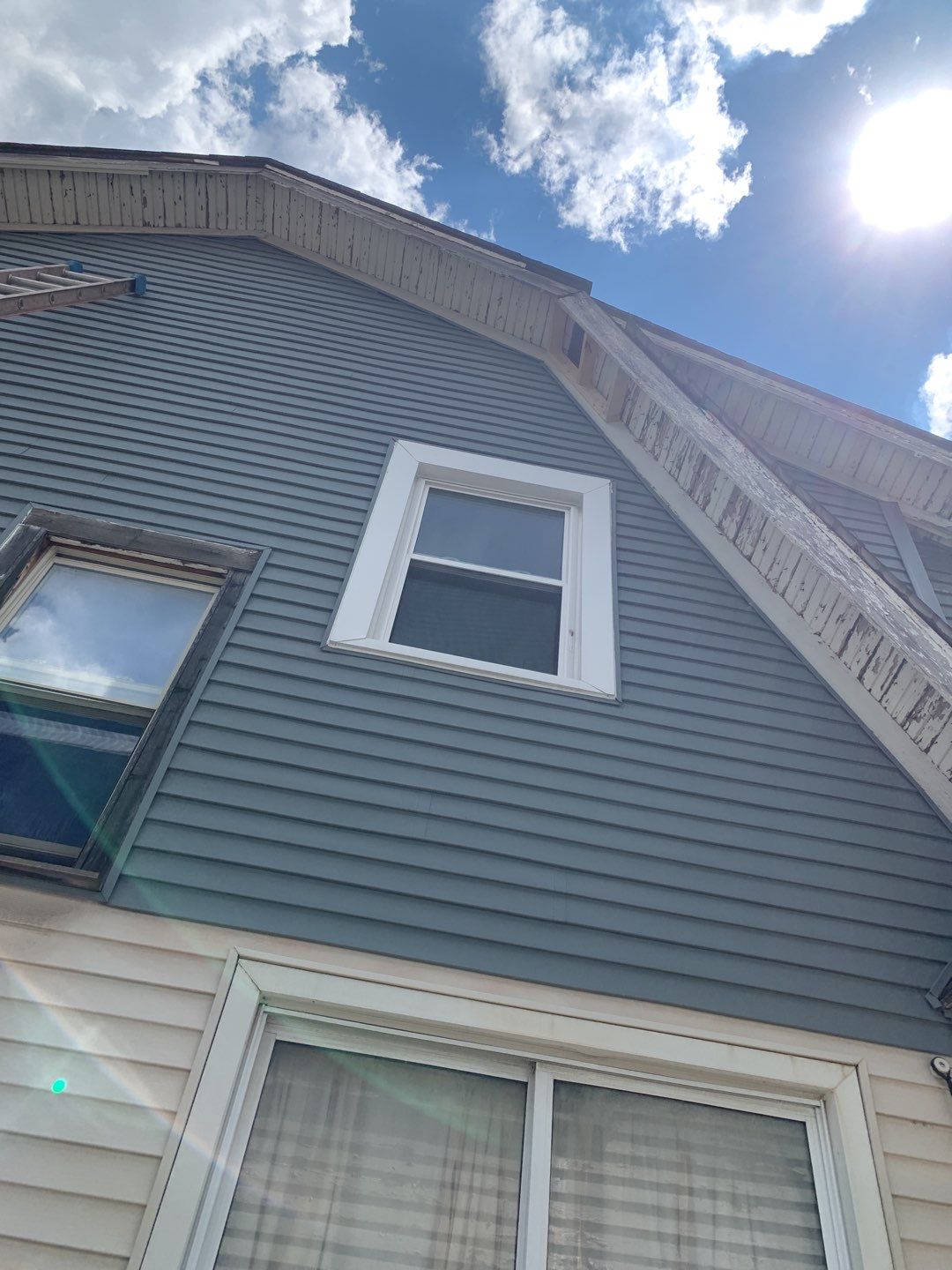 Installation of the Vinyl Soffits
A wooden frame was added to attach the soffit to, with more structure near the inside of the peak.   From here, we started attaching the soffit.
A Home Improvement Company Near You
If you live in the Detroit Metro Area and are looking for a company near you to have exterior improvements like concrete or vinyl siding done to your home, give us a call at (248) 629-9260.