Quality Windows from Martino Home Improvements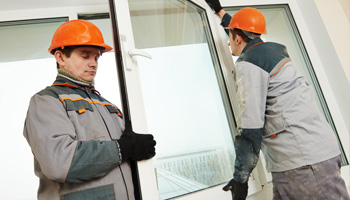 Windows are the ultimate barrier, allowing outdoor light and beauty into your home while keeping out weather and insects.
Martino Home Improvements understands how important this barrier is, and strives to improve the durability of your windows without sacrificing beauty. We offer our customers sustainable, luminescent homes, taking advantage of natural lighting while maximizing energy efficiency.
Southeast Michigan's Premier Window Company
Martino Home Improvements installs new windows and replacement windows from Sunrise, one of the nation's leading glass product manufacturers.
Leading Vinyl Window Replacement Company in Michigan
As an experienced window contractor, we recommend that you replace any windows that you've had for more than 8 years. Not only do units older than that tend to become damaged, but window efficiency and durability has improved dramatically in the years since. By installing triple pane, vinyl, or tilt-in sash windows, Martino Home Improvements provides greater protection, energy efficiency, and beauty for your home. Our work is highly resistant to scratches, chips, or other damages, but if there is a problem, our expert repair team is happy to fix it.
Whether you have a passion for the planet, an eye for beauty, or a simple desire to save money, enhancing your windows will help you achieve your goal. For more information or to request a free quote, contact Martino Home Improvements today.
We provide countless functional and decorative options, including:
Casement windows to maximize natural lighting
Double hung windows to embellish the glass with a wood-like trim
Sliding windows for easy access to outdoor breezes
Picture windows for reliable comfort
Bow and bay windows to complement the structure of the room and provide an outdoor view
Martino Home Improvements offers multi-pane and Low-Emissivity glass from Joyce Windows, which reduce wasted energy and protect your interior from ultraviolet light. Our windows will quickly pay for themselves through lower gas and electric bills and fewer paint and furniture replacements.
Get expert installation of energy efficient windows for your Michigan home
Martino Home Improvements is the premier vinyl window replacement company in Michigan.
We are a class 10 Michigan window installer, we have the highest rating a company can get on Angie's List and have thousands of happy Oakland, Macomb, Saginaw and Wayne County homeowners that love Martino Home Improvements and our certified trained MI window installers.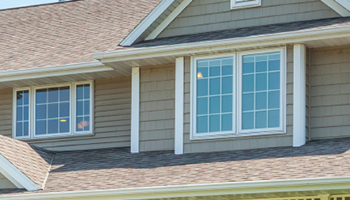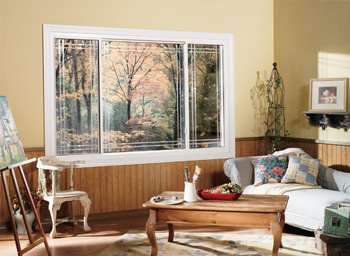 If your windows are just 8 years or older, they probably need replacing
Windows today are 300% more energy efficient than those built in 1973
ENERGY STAR labeled windows and doors are twice as efficient as the average windows manufactured just 10 years ago
You can save approximately $30 per year in energy costs for every .01 you lower the U-value of your windows
Our Joyce Line of Windows can save the average homeowner up to $450 per year just by upgrading one window! Here's the math: Windows about 8 years or older have an average U-Factor of about 0.45. The U-Factor of the Joyce line of windows average of about .30. .45 minus .30 is .15 and if you take 15 and multiply that by $30.00 you get about $450 per year in potential savings upgrading a single window.
To further explain, you need to understand R-Value and U-Value. We commonly use R values to describe the measure of heat transference through a material such as insulation in the walls or attic. The higher the R-Value the better (i.e. R-13, R-19). The U-Value is the inverse of the R-Value. The lower the U-Value, the greater a window's resistance to heat flow and the better its' insulating properties.
40-50% of a home's fuel cost is directly related to the efficiency or inefficiency of the windows and doors. Upgrading a single paned glass window to one with Low Emissivity (LowE) coated insulated glass is 340% more efficient and will reduce your overall fuel bills. Replacement windows will pay for themselves in fuel savings over the long term.
Triple Pane Windows from Martino Home Improvements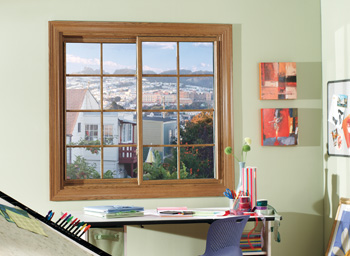 Triple paned windows are typically more costly and usually have better U-Values, but the payback is higher energy efficiency which might be a serious consideration come a Michigan winter. Argon and Krypton gases may be added to the space between the panes of glass to increase the efficiency as these gases are denser and weigh more than regular air, thus slowing the transmittance of heat and cold through the glass.
Also, Tilt-in sash windows are easy to maintain and clean, saving you time and trouble. They make cleaning quick and easy. Solid vinyl construction never flakes, chips, or rots—never needs painting or puttying.
One-piece fusion-welded sashes never warp, shrink, or swell
A good balance system makes sashes easy to open and keeps them in place and never need adjustment for years of normal use
Trouble-free, virtually maintenance-free, operation for decades
Tilt-in sashes that make cleaning quick and easy
For a FREE in-home consultation about vinyl windows and energy efficiency, call Martino Home Improvement. We're Oakland County's first choice in window replacement and window installation.