Metro Detroit's Top-Rated Mastic Vinyl Siding Installer
Martino Home Improvements installs vinyl siding from Mastic, one of the most trusted brands on the market.
Our Mastic siding products include:
Insulated Siding: Ideal for those looking to save money and the environment, this siding reduces the amount of heat that moves in or out of the building, improving energy efficiency.

Vertical Siding: Employing a vertical arrangement of lines, this product is suited to porch walls, doorways, and other low areas.

Lap Siding: Available in a wide range of colors and textures, this is one of the easiest materials to install, allowing you to quickly embellish your home.
Vinyl siding from Mastic is highly durable, able to resist harsh weather, heat changes, and long-term wear and tear. It is impervious to insects, does not need repainting, and helps to defend the your property's underlying structure!
Mastic Vinyl Siding is the Smart Homeowner's First Choice for Siding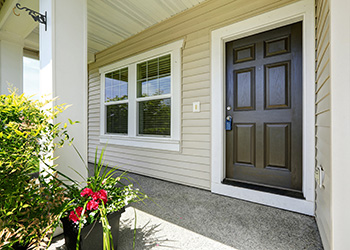 Mastic Vinyl Siding is backed by one of the strongest and most comprehensive warranties in the siding industry. Martino Home Improvements understands replacing your siding is something that you will have to live with for years. Making the wrong choice or not having it installed to perfect standards can cost you a fortune in time, money, energy and frustration. Trust the professionals at Martino Home Improvement to install your new siding perfectly to manufacturers' specs or better.
Mastic Vinyl Siding will never crack, split, dent, divet, splinter or blow off.
Reinforced Vinyl Siding provides all of the advantages of modern technology and innovative design: tight panel design, eye-popping curb appeal and a wide choice of colors and design options. There's good reasoning as to why vinyl siding is the most popular choice for remodeling or new construction, even historic renovation. It delivers the warm, quality appearance of wood without the costly, time-consuming maintenance and repairs. Vinyl won't split, peel or rot, and because its color goes clear through the panel, it never needs to be scraped, stained or painted.
Mastic Vinyl siding is manufactured with proprietary designs and ingredients to deliver greater durability, rigidity and wind resistance. It also comes in more attractive, fade-resistant colors, more authentic touches and historical details. Also, it's virtually maintenance free; all you need is a garden hose and some water!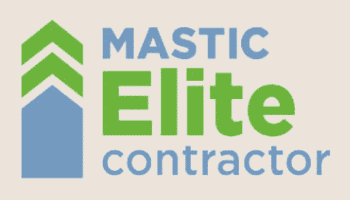 Martino Home Improvements is a Mastic Elite Contractor
Mastic has awarded Martino Home Improvements with their top honor, the Elite Contractor status.  We achieved this status because of our excellent ratings and reviews, quality craftsmanship, professionalism, vinyl siding experience and having all required licenses and insurance.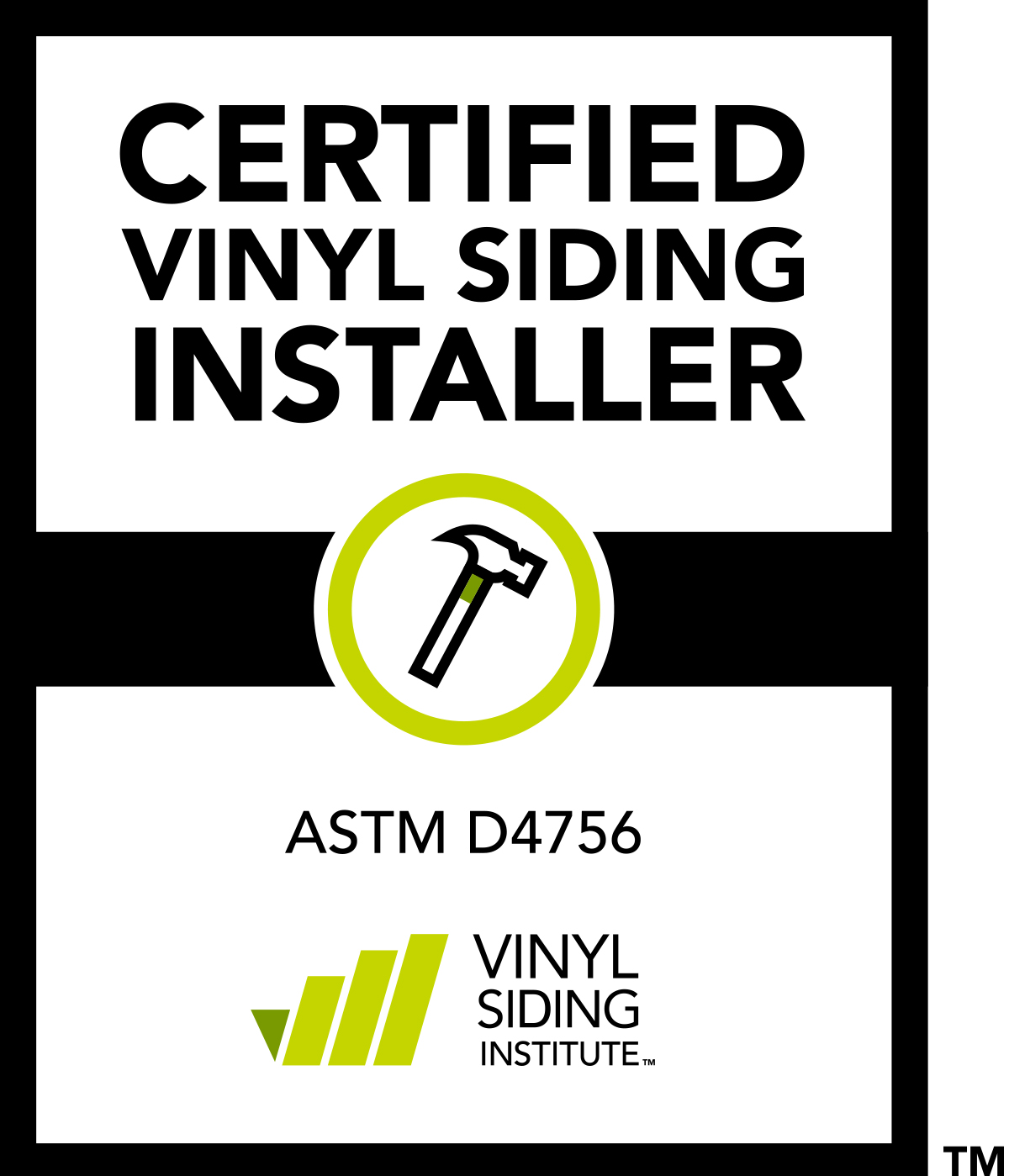 We are a VSI Certified Vinyl Siding Installer
Our siding installers at Martino Home Improvement are trained professionals that have been certified by the Vinyl Siding Institute to ensure they are compliant with today's vinyl siding standards.
VSI Certified Installer candidates must have at least two years of installation experience, participate in our training course and pass the VSI Certified Installer exam.

Each VSI Certified Installer must demonstrate industry-approved knowledge and skills to properly install vinyl siding and accessories, based on the industry standard ASTM D4756.

After initial certification, installers must apply for re-certification every three years to ensure they stay up-to-date on the latest vinyl siding application techniques.
Your home deserves the best, and with Martino Home Improvements we use the best installers to make that happen.  You can trust that when you have us put vinyl siding on your home, that it will be installed professionally.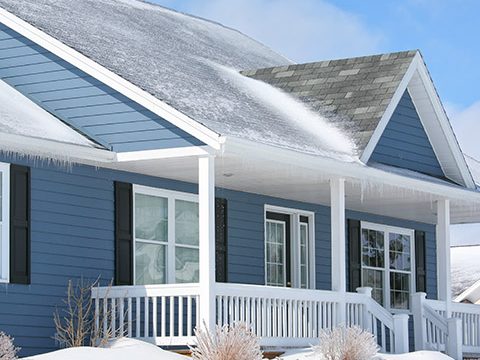 Foam-Backed Insulated Vinyl Siding
Structure® Home Insulation System™ Siding is an exclusive combination of vinyl siding technologies and high-performance foam that wraps your home in a continuous blanket of insulation, keeping you warm in winter and cool in summer.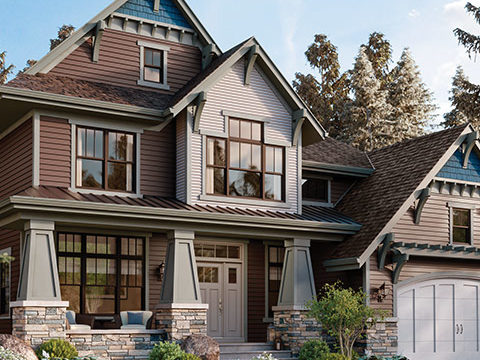 Mastic Ovation Vinyl Siding
With more color and style choices than any other competitor in this class of vinyl siding, it's easy to make your vision a reality with Ovation™ Siding.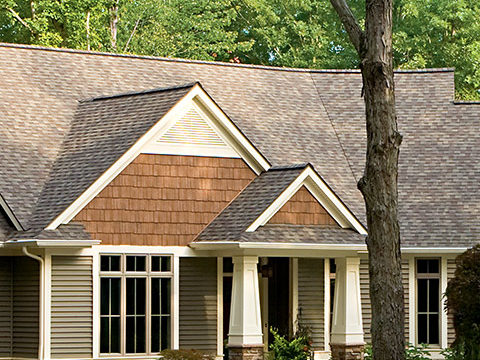 Mastic Quest Vinyl Siding
Quest® premium vinyl siding includes a tornado-tough design to hold tight in the highest winds. Virtually maintenance-free and beautiful season after season.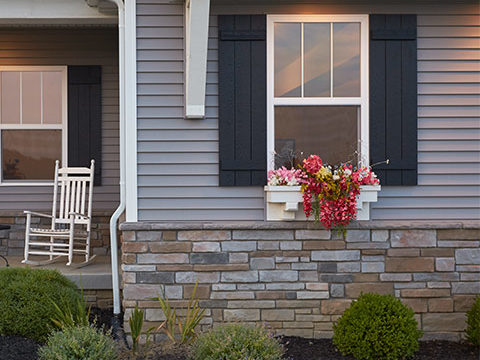 Mastic Eclipse Vinyl Siding
A trusted, economical choice, Eclipse™ is beautiful, durable and virtually maintenance-free. It not only protects your home, it dramatically enhances its curb appeal.
Our Recent Vinyl Siding Jobs
Here is a job we finished last month where we added a dormer onto their main roof line to match the look of their garage.
Dormers are one of the most cost effective ways to increase the curb appeal of your home.  While we didn't do it with this job, they can also be used to add square footage to the rooms below where the dormer is installed… also increasing the value of the home.
Clarkston Michigan Dormer Framing
We started by framing in the dormer on the existing roof.
Clarkston Michigan Decking and Underlayment
Once the dormer was framed in, we added wood decking to it. Then we used Owens Corning Pro Armor synthetic underlayment to prevent moisture buildup.
Clarkston Michigan Dormer Final Pictures
Once the dormer was built, we were able to match the exact shingles from the existing roof to perfectly blend the old and new portions of the roof.  We also matched the vinyl siding of the house for the front of the dormer.
A Roofing Company near Clarkston
If you are a Clarkston Michigan resident and need a dormer, new roof or a roof repair, give us a call today!  Call us at 248-629-9260 for a free estimate.