Think All Roofers Are The Same…
THINK AGAIN!
Over 80% Of A Roofing Installation Is What You Can't See, There Are Literally Hundreds Of Ways That Other Roofers Can Cut Corners To Pad Their Profits.
Don't Trust Your Roof To Just Anyone.
At Martino Home Improvements we pride ourselves in being the best in the industry.
We never cut corners to pad profits at your expense
We only use the highest quality materials and hardware
We only use the highest trained craftsmen
We Are One Of The Only Owens Corning Platinum Certified Contractors In The Country
Up to 50 YEAR non pro-rated WARRANTY ON EVERYTHING (labor, material, workmanship)

Roofing, despite beliefs to the contrary, is a complex project that requires skill, dedication, and an uncompromising attention to detail. Even the smallest oversight can result in roof that is not "perfect."
For example, ALL manufactures have a set requirement for how their roofing material MUST be installed. If a roofer fails to follow those requirements and the roof fails, your warranty is useless. Take this one home we had to go to in order to repair what someone else had done.
In short, the manufacture required that the underlayment had to be nailed (not stapled): " Secure underlayment with 3/4″ galvanized roofing nails at 9″ on center along all laps and 12″ on center down the center."
Well of course, one way other roofers cut corners is to increase the spacing and sometimes even the type of nail used… it saves them money on labor and materials.
Then there was the issue of how many nails need to be used per shingle and how the shingles should be laid out and spaced. Again, corners were cut in spacing and the number of nails used was less than the requirement.
End result: an imperfect roof that failed under the heavy Michigan snow.
End result: the homeowner had to pay TWICE for her roof because the faulty installation voided her warranty.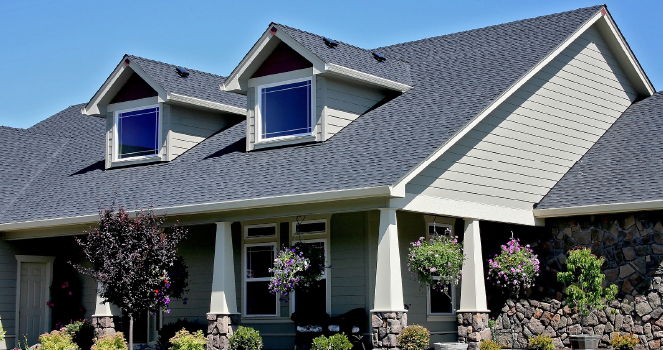 THE MARTINO
"Perfect Roofing Recipe"
We Educate – You Decide.
No "One Roof" Is Perfect For Everyone. We Offer Multiple Options To Fit Any Budget, Home or Need.
We Install – Exacting Standards. All Roofs Are Installed To Exacting Standards That Meet or EXCEED Manufacturers Requirements.
We Warranty – Roof & Labor.
All work is guaranteed and warrantied with better than industry standards. Our Labor Warranty Is Second To None.
We Re-Inspect – Every Other Year. All Roofs Are Re-Inspected Every Other Year For Your Peace Of Mind. You Have Nothing To Worry About With Martino.
Following This Recipe Results In The Perfect Roof…EVERYTIME.
But just how bad is the problem: In a recent investigative bulletin published by Clemson University, in partnership with the National Roofing Contractors Association, the problem is a lot more widespread than originally thought:
Maintaining a watertight roofing system is critical to preventing damage in high wind and heavy rain events [or snow] … The most common roofing material for houses in many areas of the country is the "three-tab" asphalt shingle. Even though winds [during storms] were well below expected design speeds, shingle damage was widespread and frequently severe, resulting in interior water damage.
Field investigations concluded that the damage was caused by inadequate workmanship, standards and design. Some shingles were not installed properly, according to the manufacturers' recommendations. For example, often shingles were attached with too few and/or improperly positioned nails.
Bottom Line: At Martino if the manufacture says to use 5 nails then we are going to use 5 nails…PERIOD; We install all of our roofs to meet or exceed the manufacturers requirements. It is one of the reasons why we are a Platinum Certified Owens Corning Installer.
At Martino Home Improvements, we pride ourselves on being the best in the industry; both residential and commercial…NO ONE does roofing better.
We serve cities like Troy, Royal Oak and all of Detroit and the surrounding metro areas. With over 30 years of experience, you'll see our attention to detail in everything we do – from our craftsmanship to our individualized service options to our commitment to 1000% customer service and satisfaction.
Let us help you with all of your roofing projects… We will build you a roofing system that works best for you, your home, and your wallet.