Martino Home Improvements is a Michigan roofing contractor located in Oakland County that you can trust to complete your roof on a timely basis and offer you the best roofing system for your home.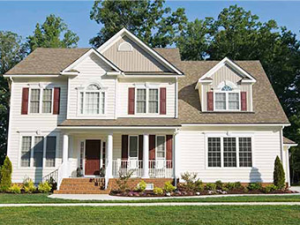 Things to think about when hiring a local home improvement or roofing contractor:
Is the company licensed and insured as a roofing company? Why? Because most roofers can't afford the correct insurance and liability to cover the year, hence lower pricing and greater risk…
Does the contractor have a commercial building or professional place of business? Because the roofing contractors that operate out of a garage or truck can only service your roof to an extent. We have an investment in our community and a beautiful building staffed to help you Monday through Saturday with a full service department.
Did the roofing company explain the product and materials they are proposing to install on your roof? Why? Because we know in the roofing materials business there is a lot of ways to cut corners to reduce price and those saved dollars will cost you more when a problem happens. We fully discuss our "roofing systems" and materials so you completely understand what's going on your roof and use premium roofing materials. We don't cut corners!
If you need work done on your home and want a quality roofer to come out and give you a fair price, give us a call for a free estimate at 248-629-9260 today!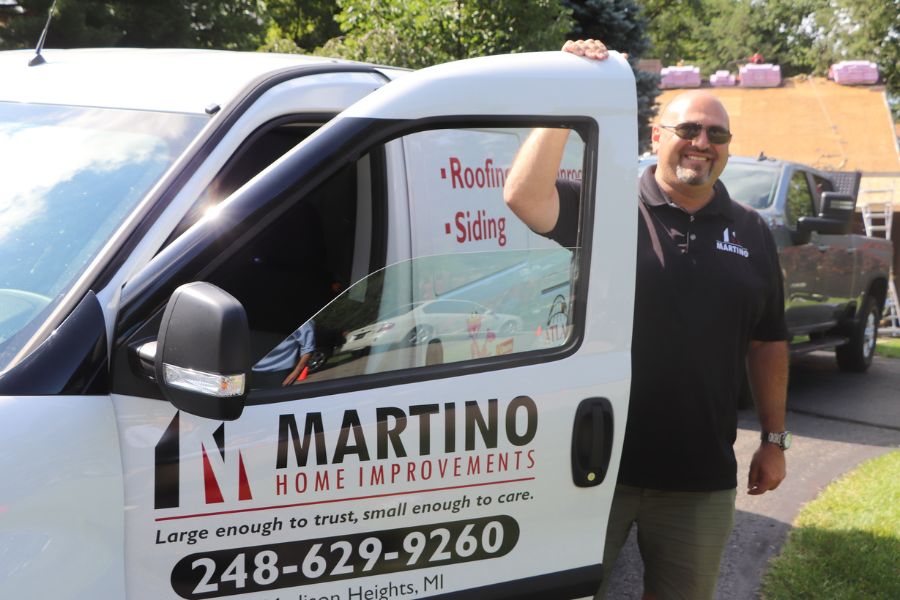 How to Identify the Top Roofers in Oakland County, Michigan
Your home is your castle. It provides a place to relax, spend time with family, and take shelter from bad weather. Naturally, you care about keeping your home in top condition through attentive annual care. You clean the gutters, dust the rafters, keep your door hinges balanced, and occasionally replace window screens. Of course, there are some elements of home maintenance, like roofing, that you can't do for yourself.
When your home needs roof repairs or inspections, you want the best. You want qualified, courteous, and highly skilled roofing contractors working on your roof. But how do you know that you've found the best roofers for the job?
Fortunately, there are many ways to determine the top roofers in Oakland County, Michigan. From ratings and reviews to the way they conduct a job, this guide will help you to quickly identify excellent roofers before, during, and after a roofing service.
Excellent Reviews and Reputation
When looking for a roofing contractor, most people start with an online search. You can learn a lot about a company based on what you find, but it's important to know where to look. You will find the most insight into the company's reputation and service record through reviews hosted in three specific places: Google, Angie, and the BBB. Of course, a company's reputation can also be learned through recommendations within the community if you have friends or neighbors who have worked with them before.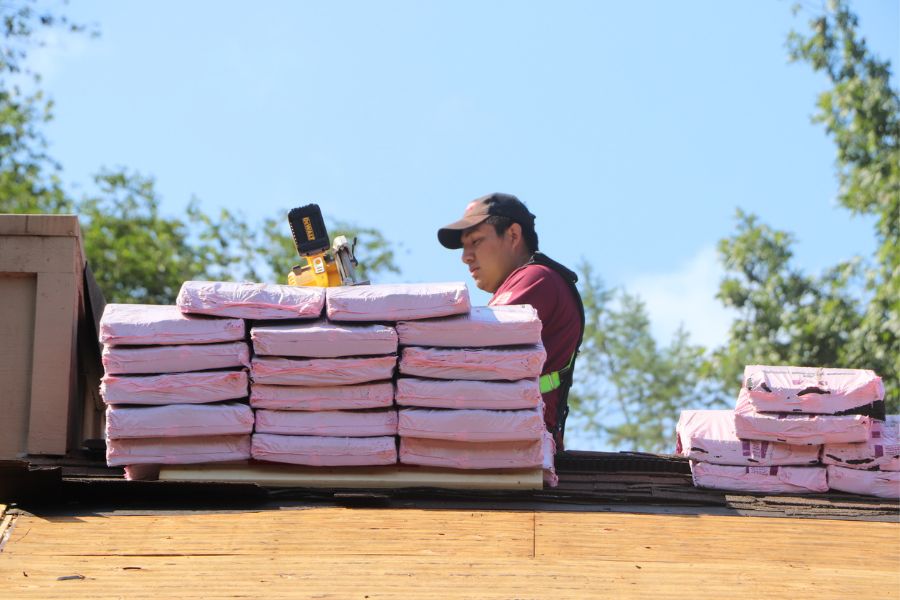 Google Business Profile Reviews
Every local business has a Google Business Profile. It's what appears when you search for the business, especially using Google Maps. Here, past customers can leave reviews about their recent roofing service. The star rating will tell you overall how satisfied customers have been, while specific reviews can provide very helpful stories about your neighbor's roofing experiences.
Angie Reviews
Angie, recently changed from Angie's List, is a site that helps people find local contractors. Angie is like a credible version of Yelp for construction, maintenance, and repair services. If you are looking for roofing repair in Oakland County, MI, it's a good idea to explore Angie to gain a deeper perspective on potential roofers.
BBB Rating
BBB stands for the Better Business Bureau. Here is where official complaints (or compliments) can be filed for known companies. Your roofers should have a high BBB rating, which is based on age, legitimacy, reviews, and responsiveness. It's a more official channel for determining the value of a company.
Recommendations from Your Neighbors
You can also ask your friends and neighbors if they are familiar with the Oakland County, Michigan, top roofers you are looking into. You may receive a few personal recommendations and stories from other local homeowners who have worked with them before.
Fully Credentialed and Insured
In Michigan, every roofing contractor must take a 60-hour course and exam in order to become licensed. Contractor businesses are also required to carry the right insurance to ensure safe conduct and coverage for every job. However, there are some non-legit roofers who offer cut-rate services and often scam homeowners, especially after big storms. You can make sure you're working with the best by checking for credentials and insurance documents.
State Licensed Roofing Contractors
Ask to see your roofer's contracting license. Most legitimate roofers will be happy to show you their licensing documents as proof that they have proven skills and their work is in compliance with all the necessary regulations.
Liability and Worker's Compensation Insurance Policies
A good roofing contractor also has both liability insurance and a comprehensive Worker's Compensation insurance policy. The first covers the costs of accidents that harm property or people outside the company, while the second ensures their own workers are taken care of in case of a work injury.
Automatic Warranty on Craftsmanship
Excellent roofers also typically offer a craftsmanship warranty on both the quality of their materials and the quality of their work. Martino Home Improvements, for example, is a certified Platinum Preferred Contractor with the shingle manufacturer Owens Corning. This allows us to uphold the highest quality Owens Corning warranties for every roof built or repaired using Owens Corning shingles.
Expertise and Customer Care
You can also identify Oakland County, Michigan, top roofers by their expertise and the way they provide customer service. Your roofers should be able to answer all of your questions about your roof, your estimate, and the work you have scheduled. Communication should be courteous, and they should be available during normal business hours and while work is being done on your house.
Skillful work and attentive customer service ensure that you, the homeowner, always have a positive experience, even if your roofing problem was originally a source of stress. You can often tell you are working with a top roofer by the end of your initial inspection and estimate.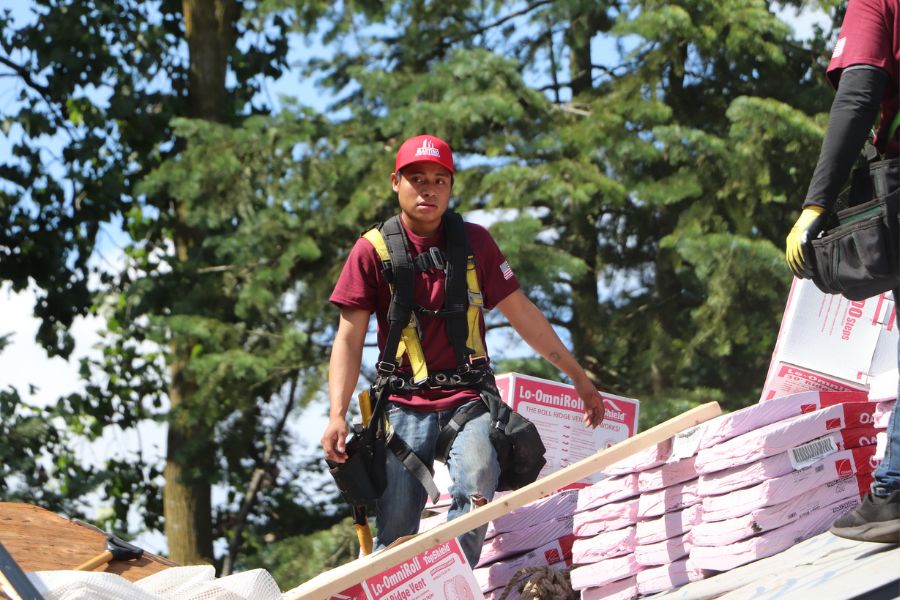 Ready Available to Answer Questions
An informed customer is a good customer. Your roofers should be available to answer questions at any time during normal business hours. Often, roofing contractors have someone in the home office who can help you learn more about roofing, understand your estimate, and plan ahead for roofing services. You should be able to ask questions and receive satisfying answers even before booking your first service.
Familiar with Your Style of Roof
An initial interview can also help determine if you have found the right roofers for the job. One important thing to ask is whether your contractors are familiar with your style of roof. Most Michigan homes have asphalt composite shingles and a medium to steep slope. However, if your roof is made of something other than asphalt shingles or you have a complex roof design, it's important to ensure your roofers can handle the job.
Knows Your Neighborhood Requirements
Some neighborhoods, such as HOAs, have certain roofing requirements that go beyond typical best practices. For example, some HOAs limit possible roof shingle colors, styles, and even gutter designs. A roofer who is familiar with the neighborhood, however, has likely dealt with these HOA restrictions before and can more easily ensure that your home is beautifully compliant when the work is done.
Clear and Informative Estimates
You can tell a lot about a contractor by their estimates. A clear, concise, and itemized estimate is a good sign that you have found a quality contractor who will provide reliable service with no surprises. If you don't initially understand a printed estimate, always feel free to ask questions. A good contractor will happily explain what the details of the estimate means, including recommended service, timeline, and predicted costs.
Responsive to Homeowners During Service
If you approve of the estimate, top roofers will then help you schedule and complete a courteous roofing service. This includes appearing on time, working professionally, respecting your property, and ensuring someone is available to answer questions during the service. You should be able to ask your roofers about their progress and receive a mid-service report while there are people working on your roof.
Being responsive during a roofing service ensures that homeowners and roofers can better coordinate, handle small setbacks, and complete the job to everyone's satisfaction.
vid 1
A Complete Suite of Roofing Services
Not all roofers provide all the services you might expect. Some are extremely specialized, while some offer an even wider range of potential home repair and renovation services. At Martino Home Improvements, our services include windows, siding, and gutters, in addition to both asphalt and metal roofing. We aim to help customers keep their homes in top condition without having to shop around or rely on subcontractors to get the job done right.
The best roofers in Oakland County typically offer a full suite of roofing services.
Roof Inspections
Every roofing service should start with a roof inspection and estimate. This helps your roofers understand the condition and needs of your roof and the services you might need. Roof inspections should be available all year and within a few days of the request. This is because roof damage can happen as a result of storms, trees, and animal activity at any time, and immediate repairs might be necessary. But you won't know until a roofer takes a look.
Multiple Roof Materials
Some roofers can only handle basic asphalt shingles. However, a skilled roofer can both repair and install a wider range of roofing types. This includes both repairs and installations. Martino Home Improvements, for example, can easily work with asphalt composite shingles, architectural shingles, and metal roofs to accommodate the needs of Oakland County homeowners.
All-Year Roof Repairs
Make sure your roofers are available all year long. Seasonal roofers may only offer services during the warmest and safest months. But if your home takes roof damage in the wintertime, that roof isn't going to wait for spring. It's important to work with roofers who can inspect and repair your roof in any season, even when it's not prime roofing season.
Roof Installation and Re-Installation Services
Rooftops only last between 15 and 30 years. This means that every homeowner will eventually need to schedule a full-scale roof reinstallation in which all the shingles are removed, the structure is inspected or repaired, and a whole new layer of shingles is installed. You will need expert roofers capable of fully re-roofing your home's upper level design when the time comes.
Roof Renovations and Changes
Of course, you don't have to wait for a new roof installation to make a few fun changes. Want to add a chimney, extra vents, or a skylight to your roof? Ask your roofers if they can handle a little renovation. Roof renovations require the service of skilled roofers who can redesign the shingles and add well-sealed flashing around each feature.
Gutter Installation and Repairs
Your home's gutters are also a part of your roof. They attach securely to the eaves and catch rainwater that runs down the slopes of your roof. The water is then directed out the downspout which is directed to prevent water from pooling around your home's foundation.
If your gutters are ripped away by a storm, rusted through after many years, or you simply want to upgrade to covered gutters, ask your roofing team if they offer gutter services. Martino Home Improvements is prepared to install heavy-duty and seamless gutters with gutter guards that are excellently secured to your eaves for storm-resistant quality.
Emergency Roofing Services
Remember that Oakland County, Michigan, top roofers always offer emergency services. Emergency roofing occurs if your roof takes a type of damage that puts your home in danger. In the summer, emergency services often involve rapid storm damage restoration. In the winter, emergency services close gaps in the roof that have been leaking cold water and cold air, putting your family's health and safety in jeopardy.
Emergency roofing services can schedule fast repairs when you need them most.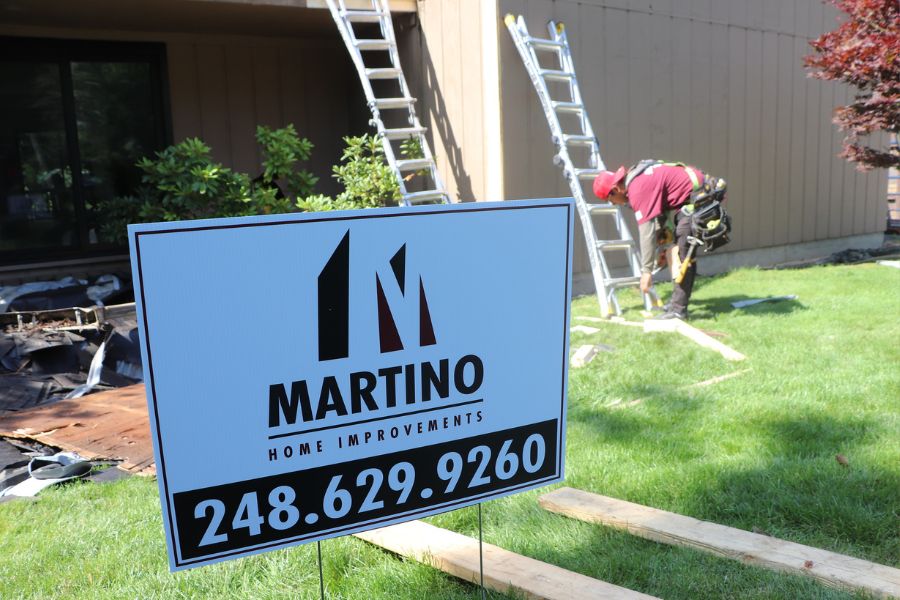 Courteous Service Conclusion
You can also tell a top roofing contractor by the way they wrap up a job. Roofing services should leave you satisfied and assured that your home maintenance has been in good hands.
Reliable Roofing Debris Cleanup
At Martino Home Improvements, roofing nails and packaging debris in your yard is not our idea of good customer service. We always clean up the area surrounding each home's roof after a job has been complete. We do our best to make sure your driveway, patio, lawn, and flower beds are free of unwanted debris before we call it a day.
Post-Service Communication
Your roofer should also offer you a post-service consultation to ensure you are happy with the work and answer any final questions you may have. Clear communication is essential to building long-term partnerships between roofers and homeowners.
Invoices with No Surprises
Lastly, the invoice your receive should contain no surprises. The closer your invoice matches to the estimate, the better. If additional costs occurred, they should have been clearly discussed during service and approved by the homeowner. Clarity in billing is one of the most important qualities for a good contractor.
Martino Home Improvements: Oakland County, Michigan's Top Roofers
If you are looking for a courteous, skilled, and trustworthy roofing team in Oakland County, you have found us. Martino Home Improvements has been working with Oakland County homeowners for over 20 years. We work hard to maintain our glowing reputation among locals with construction and home maintenance services throughout Southeast Michigan.
Whether you have questions about roofing or you are eager to schedule your next roofing service, contact us today. We're here to help.