Martino Home Improvements is a Michigan roofing contractor located in Oakland County that you can trust to complete your roof on a timely basis and offer you the best roofing system for your home.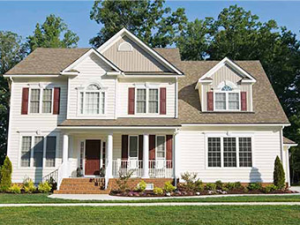 Things to think about when hiring a local home improvement or roofing contractor:
Is the company licensed and insured as a roofing company? Why? Because most roofers can't afford the correct insurance and liability to cover the year, hence lower pricing and greater risk…
Does the contractor have a commercial building or professional place of business? Because the roofing contractors that operate out of a garage or truck can only service your roof to an extent. We have an investment in our community and a beautiful building staffed to help you Monday through Saturday with a full service department.
Did the roofing company explain the product and materials they are proposing to install on your roof? Why? Because we know in the roofing materials business there is a lot of ways to cut corners to reduce price and those saved dollars will cost you more when a problem happens. We fully discuss our "roofing systems" and materials so you completely understand what's going on your roof and use premium roofing materials. We don't cut corners!
If you need work done on your home and want a quality roofer to come out and give you a fair price, give us a call for a free estimate at 248-629-9260 today!