Here are some pics of a job we just finished in Pontiac, Michigan.
Roofing Before Pic
The roof shingles had some decent visible damage, with most of the roof being tarped over to prevent leaking. They were definitely in need of a quality roofer to come along, so we were glad they called us when they did.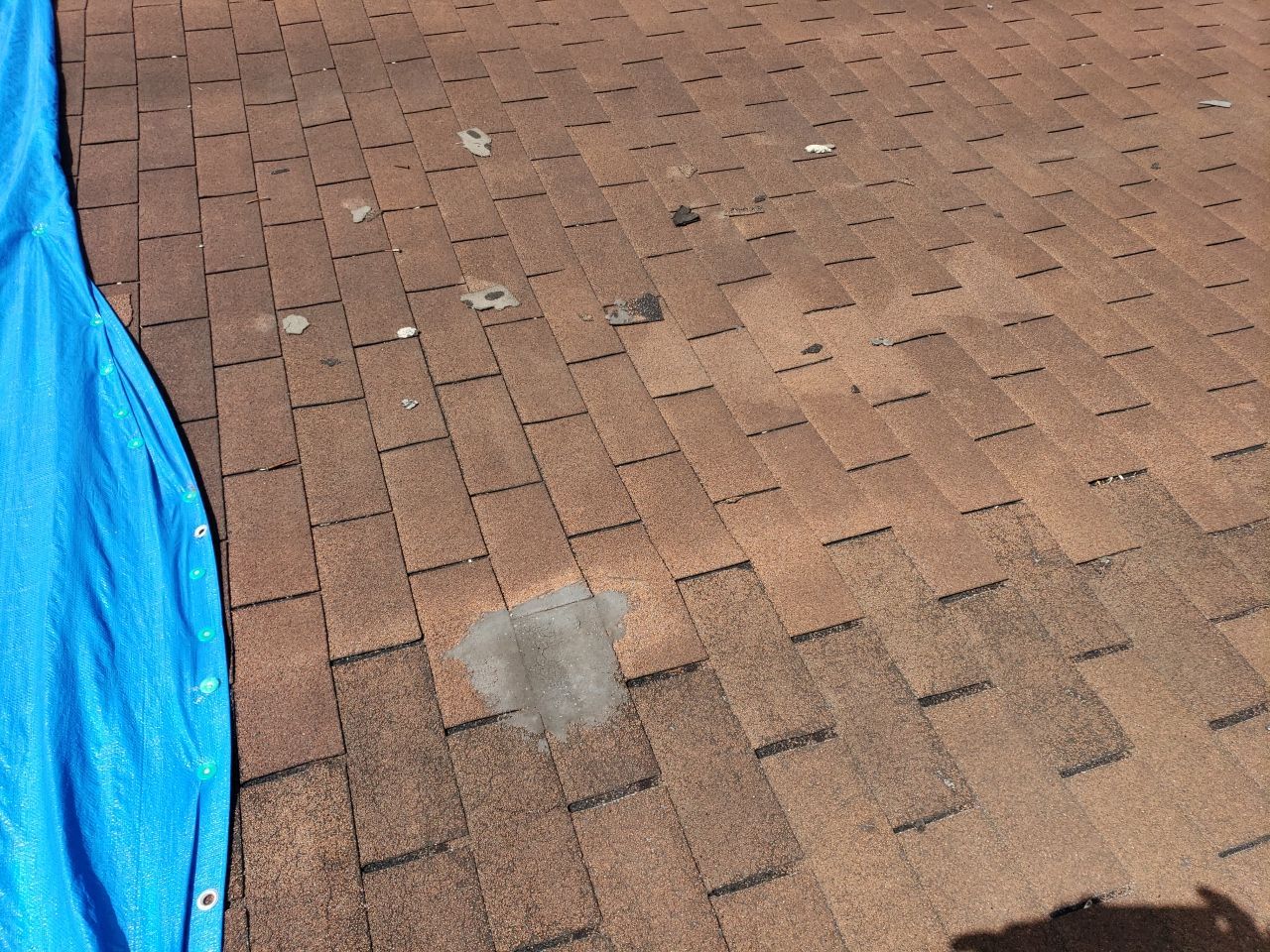 Repairing the Roof Decking
Once we removed all the shingles off, there was plenty of damage to the boards underneath.   We removed any of the damaged boards and replaced them with new ones.
Completed Roof Installation
Here are the pictures of the roof after the repair and installation.  The entire roof was covered with underlayment with ice and water shield 6 feet along the perimeter.
If you are in the Oakland County area and have a roof that needs to be repaired or replaced, give us a call at 248-629-9260 and get a free roofing estimate today!