The cool weekend here in Rochester Hills, Michigan had us thinking about fall roofing. Autumn brings with it plenty of falling leaves and the occasionally rain which can effect you're roof. This is also the last season here in Michigan where you can get on your roof to inspect it before the winter snow and ice make it too dangerous. So here is our fall roofing guide to get your prepared for the long winter ahead.
Regular Gutter and Downspout Cleaning
Fall leaves are beautiful to look at but bad news for your roof once they start falling. You'll want to regularly clean out your gutters and downspout. There will be plenty of leaves blocking the way once they start to fall. Too many leaves can block the drainage of rainwater and possibly create a heavy spot on your roof. To make this job easier, you can install gutter guards.
Roof Inspection
If you keep up with our blog you'll notice that we're always talking about inspecting your roof. We stress this because inspecting your roof constantly helps to maintain it and save you money in the long run. So get out there one last time before winter hits and check out your roof. Replace any curled, buckled or cracked shingles. If the asphalt material is cracked you can purchase more from a roofing supply center and patch it up at home. If you had your roof replacement done at Martino Home Improvements, we will come out and inspect your roof every two years for free!
Inspect the Flashings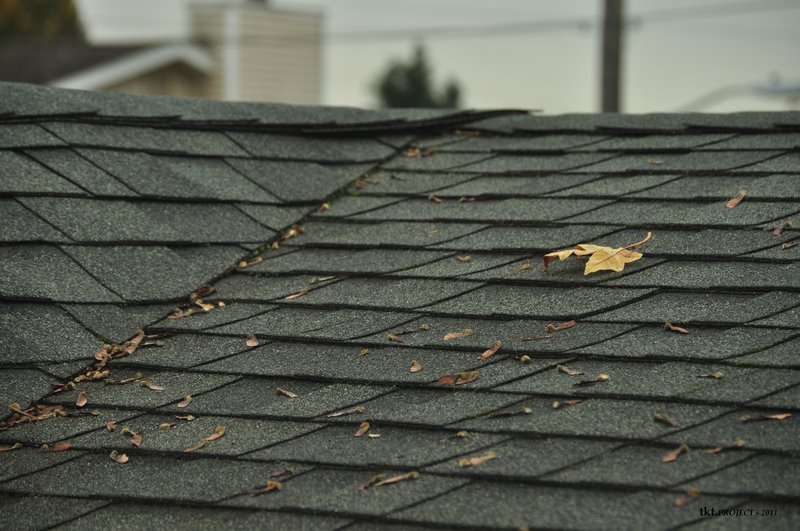 Flashings are important in covering up cracks between anything protruding from your roof and the shingle. Therefore it's important to check the flashings and make sure that they're holding up and sealing up the cracks. If you notice any cracks you'll want to seal it with asphalt caulk.
Clear Out Branches
Trees, while pretty, can be a threat to your roof. If there are any trees near your roof, check for branches or vines growing on or near your roof. Branches hanging over the roof need to be removed as they are one major storm away from crashing onto or through the roof. Prune back anything growing around the roof. This is a simple maintenance step that can save you a lot of money of roofing repairs. As you can see, all of these precautions are fairly easy and can save thousands of dollars in potential roofing repairs. Take the time to secure your roof for the winter now and it will pay off in the long run.
If you are in Rochester, Oakland County or the entire Southeastern Michigan area and need work done on your roof, give Martino Home Improvements a call today! We will come out as soon as today to give you a free estimate for quality work at a fair price.
More roofing posts by Martino Home Improvements