Michigan Based Roofing, Siding and Concrete Company
Have our knowledgeable experts inspect your roof
Roof inspection is the first and most important step in roof repair. Our roof inspector will look for damage, problems, and anything that needs to be fixed before moving on to the next step in the repair process.
A roof is one of the most important parts of a home, and it's also one of the most expensive to repair or replace. That's why it's important to know what to look for when it comes time for a roof repair, and what steps are involved in the process. Repairing a roof is complicated, from inspection to finished product. Whether your roof is leaking or just showing signs of age, here are a few key things to know about roof repair before you get started.
One of the most common roof issues is leaks. Leaks can be caused by a variety of things, from broken shingles to damaged flashing. If your roof is leaking, it's important to have it fixed as soon as possible to avoid further damage to your home. Other common problems that require roof repair include missing or damaged shingles, granules from shingles in gutters, and cracked or split shingles.
What are some common roof issues that we can fix?
When should I repair a roof or replace a roof?
If you're unsure whether you need a roof repair or replacement, the best course of action is to consult with a professional roofing contractor. They will be able to inspect your roof and determine the best course of action. In general, however, you should consider a replacement if your roof is more than 20 years old or if more than 30% of the shingles are damaged.
What's involved in repairing a roof?
There are several steps involved in repairing a roof. The first step is to inspect the roof and determine the extent of the damage. Once the damage has been assessed, the next step is to remove any damaged or broken shingles. After that, repairs are made to the underlying structure of the roof, and new shingles are installed. Finally, the area is cleaned up and the repair is inspected to ensure that it's been done properly.
We have a dedicated roofing repair technician that can diagnose any issues and repair them on-site if it is a common repair. If it is a larger repair, we can then order material and usually complete the repair in a few days.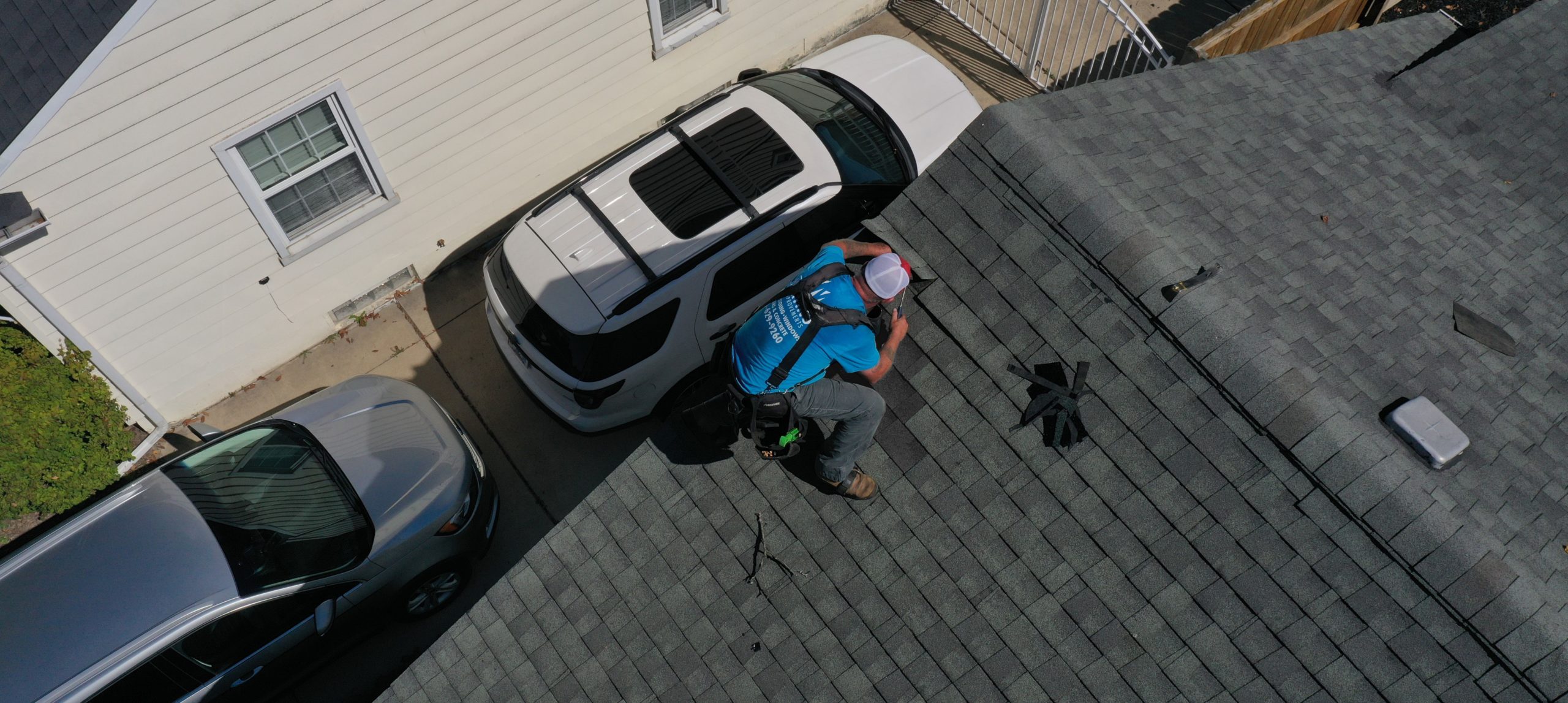 Trust the Roofing Experts
If you're in need of residential roof repair in southeastern Michigan, Martino Home Improvements is here to help. We're an experienced roofing contractor with over 25 years of experience. We offer a wide range of roofing services, from repairs to replacements, and we're dedicated to providing our customers with the best possible service. Contact us today for a free quote on your roofing project!