Here is a job we just completed in Walled Lake, a beautiful city in western Oakland County, Michigan. The new shingles are Atlas Pinnacle in the Majestic Shake color, which gives a nice, natural earthy look.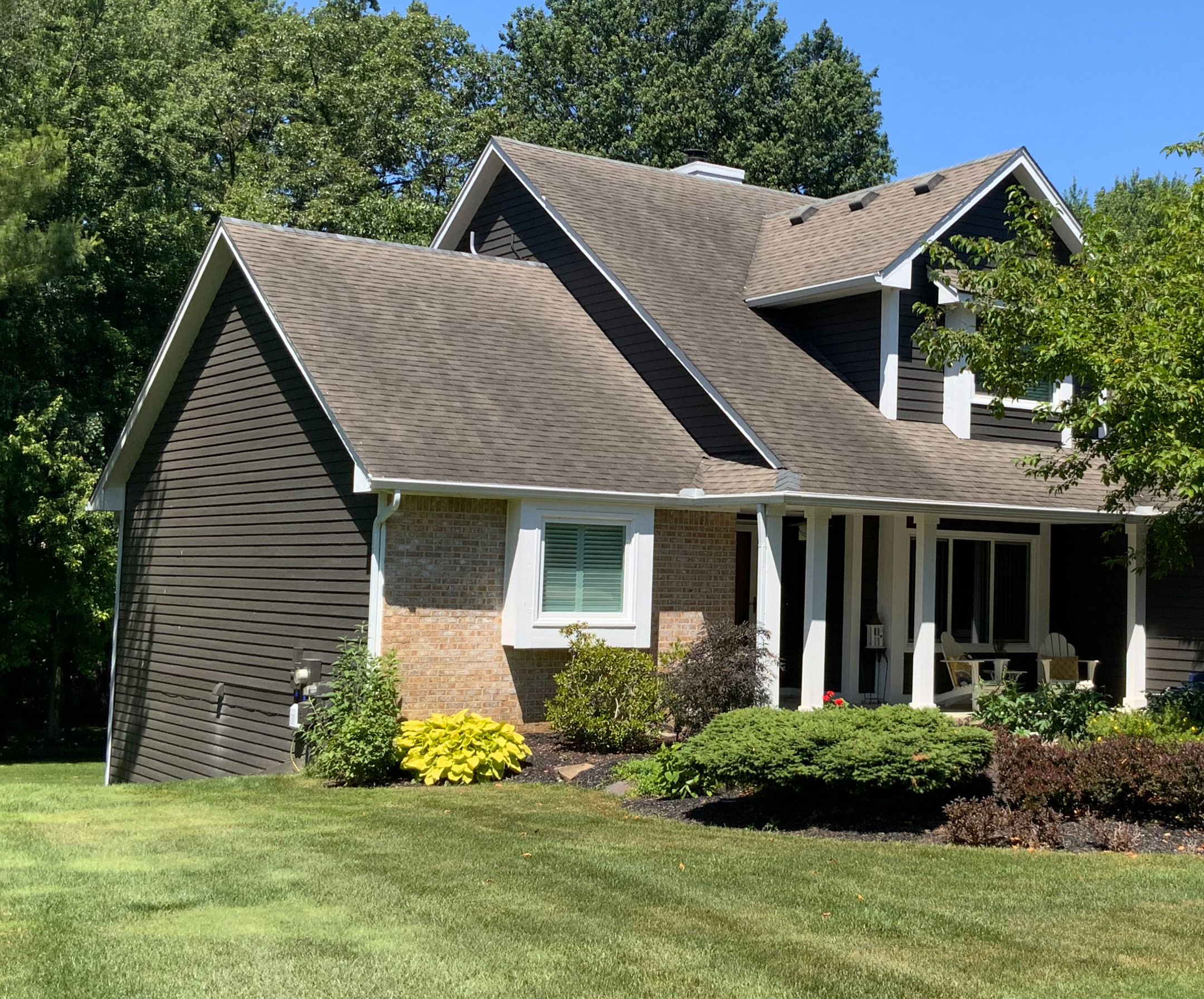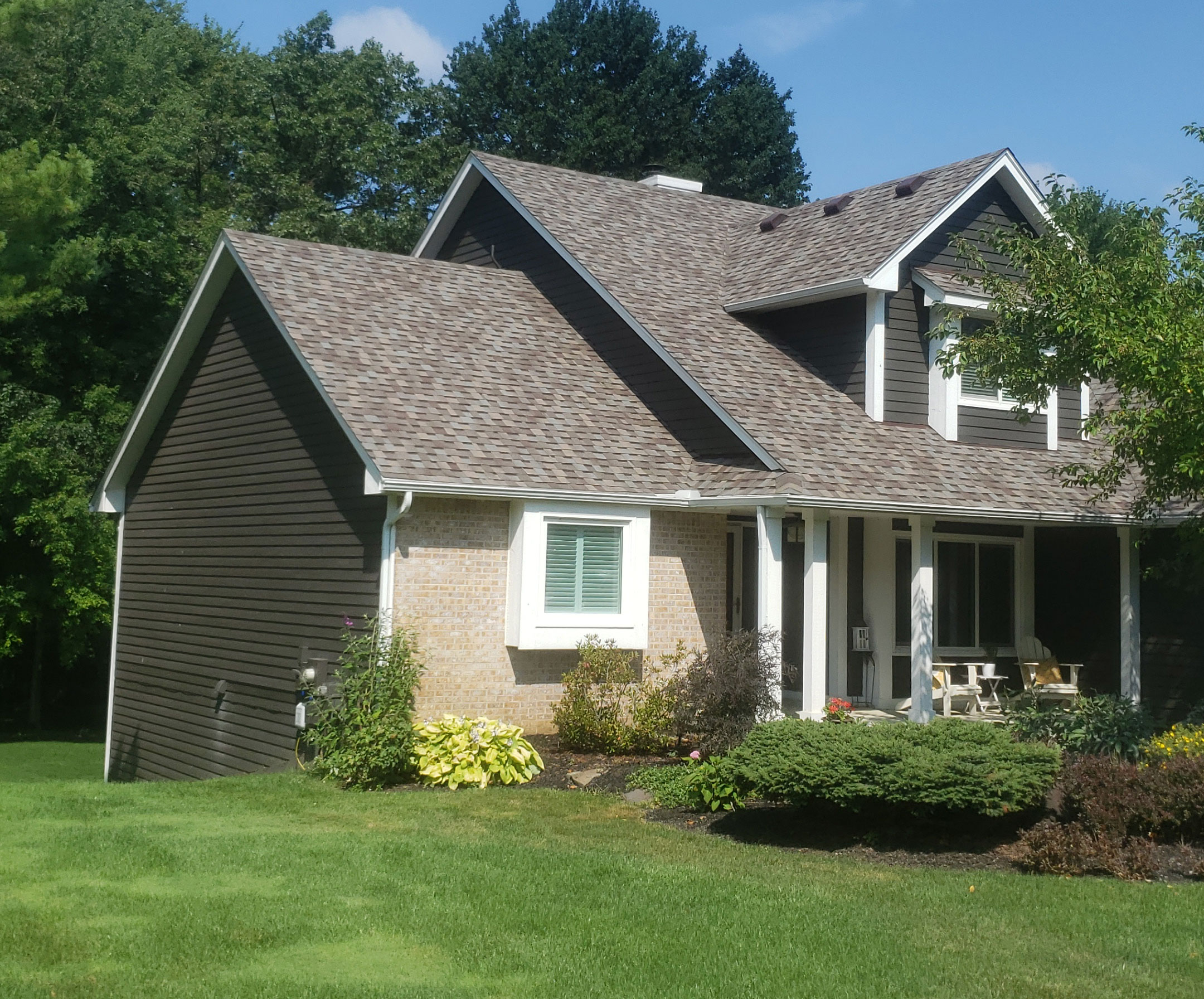 Even though the overall color is close to the original shingle, the way the Atlas Pinnacle Majestic Shake shingle are designed gives it an awesome sense of depth.
The picture below has a closer look at the shingle. With the alternating colors and shadow lines at the top, it has a really awesome look to it that makes it really pop from the ground or the street.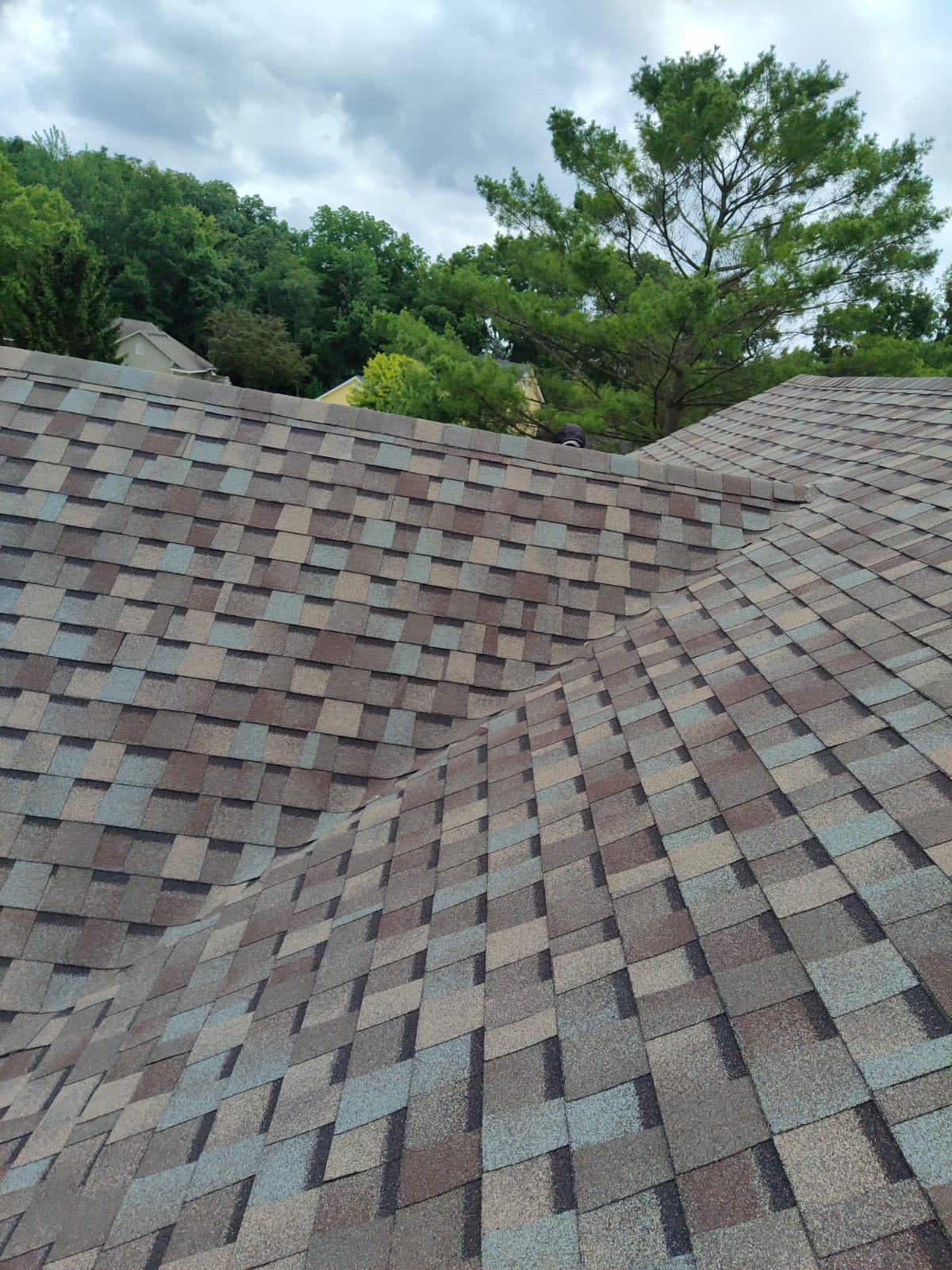 We did a full tear-off of their previous shingles all the way down to the wood, then installed a full roofing system that includes:
Ice & water shield
Synthetic underlayment
New drip edge
New ventilation along with ridge vent
Starter shingles
True hip & ridge shingles
Damaged Wood
At Martino Home Improvements we always tear everything off down to the wood before we replace a roof. The pictures below show the boards that we found that have water damage. This is why you don't just install another layer of shingles on top of the old one. Leaving a problem like this without fixing the wood (and the cause of the water damage) will cause leaks and premature wear on your roof. Imagine getting a new roof put on your home, just to have to tear it off five years later to replace bad boards. We also tear off and install all new flashing. Incorrectly installed or bad flashing is usually what causes water damage like this.
Need a new roof?
If you live near us in Southeastern Michigan and need your roof replaced, give us a call at 248-629-9260 today! We can give you a free estimate on a new roof, that is installed quickly and correctly. We do quality work and install full roofing systems, not just another layer of shingles.