As we've stated in the blog many times before, the roof is one of the most important parts of your home. It's responsible for shielding the home during rough weather conditions. So, when it comes to roofing, as a homeowner you need to be educated so that you can make informed choices. Today, we want to teach you the differences between the two most common roofing materials: composition shingles (asphalt shingles) and steel (metal roof) that roofers use.
Asphalt Shingle Roofs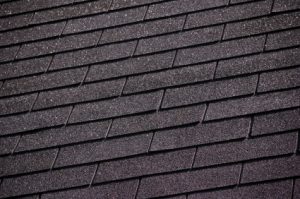 This type of roof is the most popular because of the low cost and variety of styles. Asphalt shingles have a fiberglass mat core that gives the shingles flexibility and some fire resistance. The exterior has weather resistant asphalt coating that's embedded with crushed rock. Asphalt shingles have a life of 15 to 30 years. The price can vary and the cheaper shingles are plain and flat. The more expensive shingles incorporate a 3D look. They look bulkier and similar to old cedar shake shingles. On the bad side, these shingles are susceptible to algae growth which leave a light streak. However, you can get shingles with an anti-algae, you just have to pay more.
Metal Roofs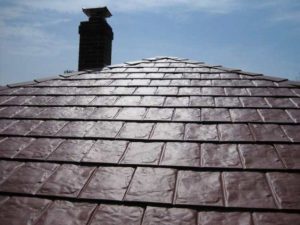 Metal roofs are on the expensive side and can cost 30% more than a shingle roof. However, they're cheaper in the long run as most manufacturers offer a guarantee of around 50 years. These roofs are great if you live in an area that experiences high winds, as they can withstand higher mph winds than asphalt shingles. Metal roofing material weights about 1/7 of what a shingle roof weights. Their lightness means that the roof puts less stress on the house's structure. Metal roofs are fire proof, which could mean a lower insurance premium. These roofs also has less chance of leaking than asphalt roofs. Metal roofing is recyclable making it a more environment friendly choice. It is also an excellent insulator, which will save you money on utilities. These are just some of the differences between asphalt and metal shingles. The differences can become even greater depending on the exact make of shingle you look at.
Martino Home Improvements is a Madison Heights based roofing company that serves Oakland County, Macomb County and the surrounding areas. If you are looking for a quality roofer to replace or repair your roof, give us a call today.