Here are some pics of a job we just finished in Harrison Township. For this job, the customer chose James Hardie Siding, which is a fiber-cement composite siding and one of the highest quality and best looking siding products available.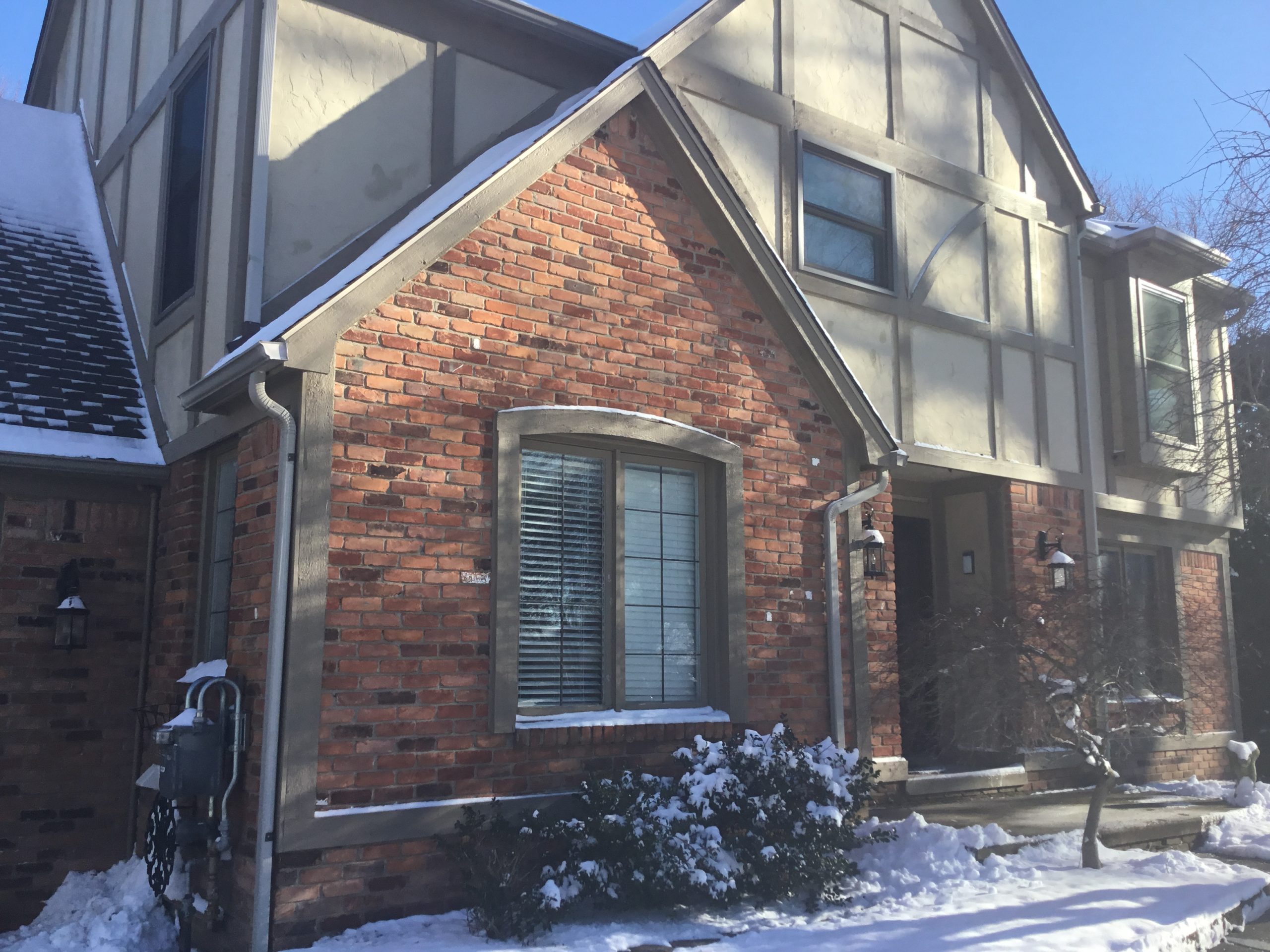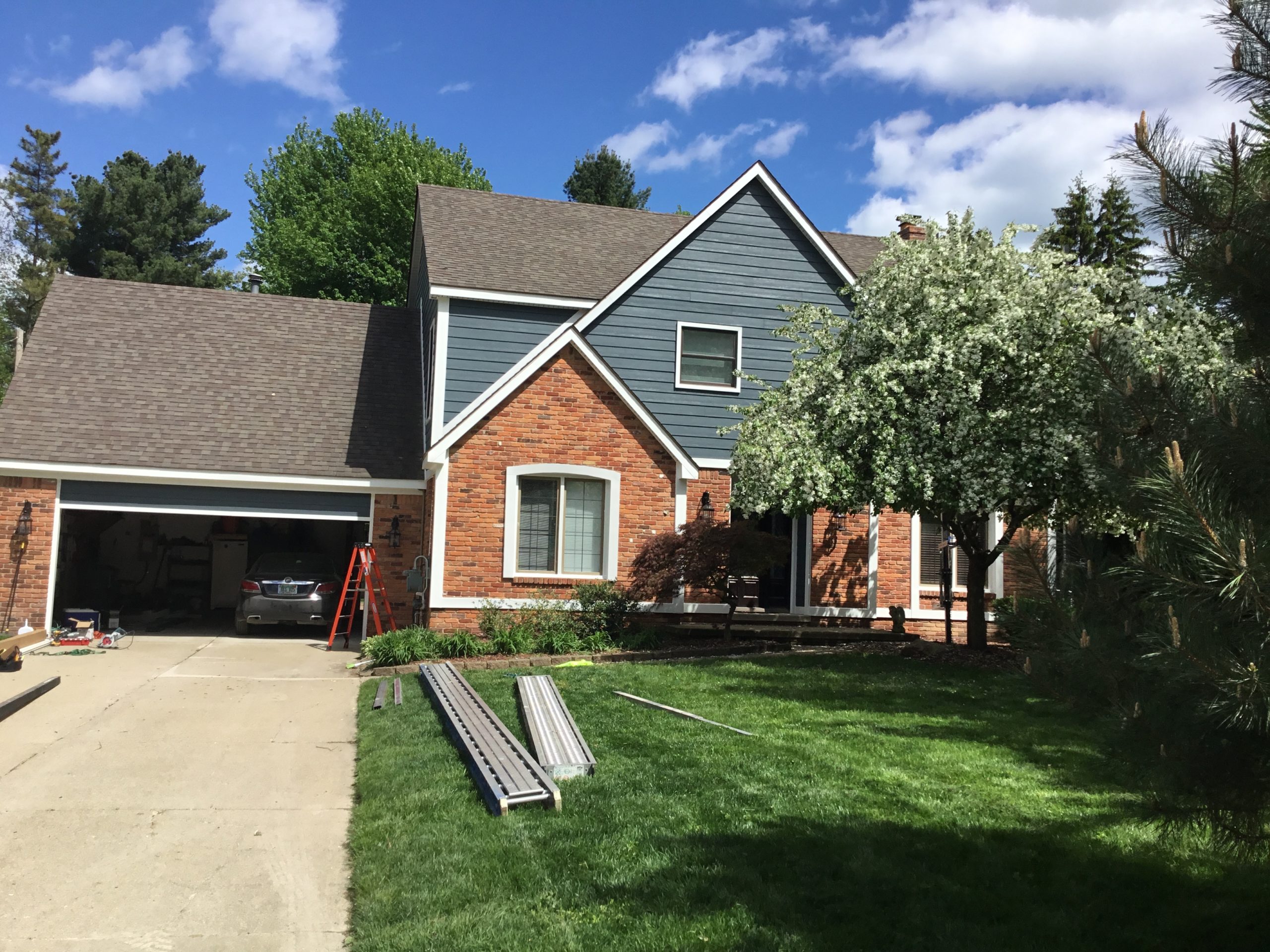 As you can see with the before and after pics, the new look is a huge upgrade. We removed all of the wooden tudor elements of the home and replaced them with Hardie Plank 8 1/2″ Cedarmill Lap Siding in the Evening Blue color.
Why James Hardie Siding?
Hardie siding has superior durability over vinyl siding against water, weather, fire and pests
The colors are baked in to the siding, which handles chipping, scratches and fading like a pro
It looks great! James Hardie siding gives a unique, high-end look to your home.
More Pictures
James Hardie / Harrison Township Michigan – Before Pics
James Hardie / Harrison Township Job – In Progress Pics
James Hardie / Harrison Township Job – After Pics
If you would like a quote from our company on getting James Hardie Siding for your home, give us a call today at 248-629-9260.