Working With Concrete, Stone, And Brick
Is An Art Form That Takes Years To Master
Our Team Of Master Craftsman Our Obsessed With Creating Works Of Art
Don't Trust Your Next Project To Anyone…Trust it To Martino.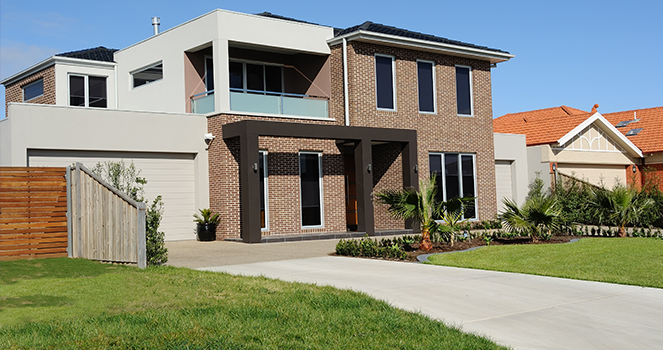 Our Master Craftsmen Can Handle Any Project:
Concrete Driveway Installation & Repair
Concrete Patios & Decks
Concrete Repair & Resurfacing
Stamped Concrete
Aggregate Concrete
Concrete Foundation Services
Custom Concrete Projects
It wasn't that long ago when your choices for a driveway material were easy: concrete or asphalt. But times and technology changes and today the choices a homeowner has are astounding: from "concrete driveway" to "concrete patios" there are literally hundreds if not thousands of decorative options. Plain grey and Plain black are gone and new, bold and exciting are in.
Granted, plain grey concrete is still the most often installed form of concrete but more and more people are starting to realize the dazzling effects that are possible with decorative concrete. Our master craftsmen can create works of art that instantly increase your curb appeal and home value.
Even more amazing is that few paving materials can match concrete when it comes to environmental sustainability.
Concrete is made from renewable resources.
Unlike other materials that are used in driveways and decks concrete is made from abundant natural resources. Asphalt is made from nonrenewable petroleum supplies. Some patio and decking material requires the same or requires the cutting down of massive amounts of trees. Concrete uses water, natural rock and sand, and the most abundant mineral on earth: limestone.
Concrete can be made from recycled materials and waste materials
Concrete can be made from waste by-products which further reduces the consumption of raw materials and keeps more materials out of landfills.
Concrete Will Simply Last Longer
A properly installed and maintained driveway or patio will last for decades. In fact, concrete driveways outperform asphalt driveways by two to three times. As a result, a concrete driveway or patio needs to be repaired or replaced a lot less than other materials resulting in even further reduced consumption of raw materials.
Concrete Can Be Recycled
If you have a concrete driveway that needs replacement, it can actually be crushed and recycled. This material salvaged from your driveway can then be used as granular fill, as a base course for a new pavement, or as aggregate in newly made concrete.
Bottom Line: Concrete is an environmentally friendly material that looks amazing when installed by master artisan craftsmen.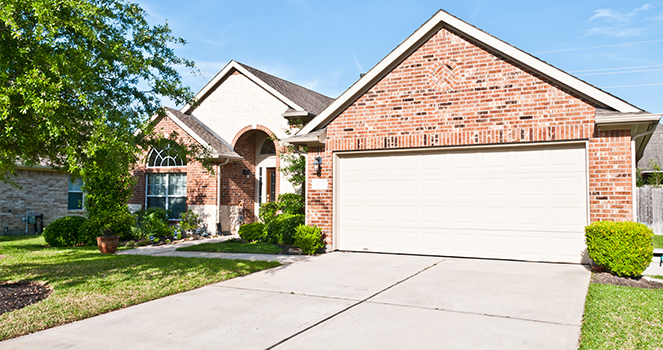 The Martino "Perfect Patio & Driveway Recipe"
We Educate – You Decide
We Offer Multiple Options To Fit Any Budget, Home or Need.
We Install – Exacting Standards
Exacting Standards Are The Only Way To Achieve Works Of Art.
We Guarantee – You Are Going To Love It
We plan it, we build it, YOU LOVE IT.
Following This Recipe Results In The Perfect Driveway Or Patio…EVERYTIME.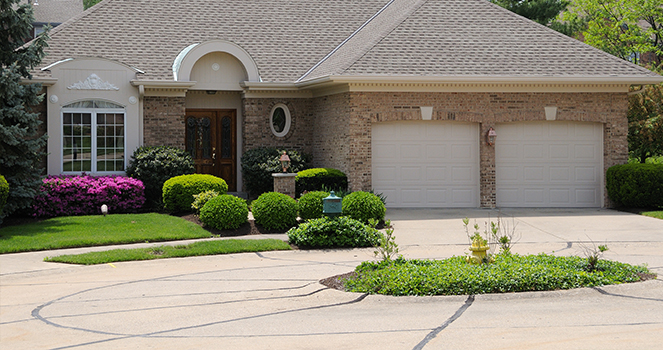 It's your project. Martino Home Improvements helps you determine your concrete needs based on function, accessibility and budget. Working with Martino Home Improvements is a worry-free experience – we offer professional design assistance, ensure that proper permits are pulled, and do everything necessary to make the concrete construction project smooth, efficient, and stress-free. Whether it be one project or a combination of several, we can work with you to make sure your needs are met and you're completely satisfied with the home improvement, building and construction process.
Adding concrete to your home or business is a great investment, and can be both functional and decorative. There are a broad range of concrete design elements to choose from depending on the style you need for your home or building and your next home improvement project.
Exposed Aggregate Concrete Services Metro Detroit
Martino Home Improvements specializes in exposed aggregate concrete. Perfect for driveways, sidewalks, patios, gazebo floors and pool sides, exposed aggregate concrete embodies a distinct look of elegance and design. By revealing the beauty of the stone underneath, exposed aggregate resembles the look of polished marble or granite. Layers of stone are exposed and then sealed to add dimension and substance. We can tweak colors, patterns and designs to come up with a look you will love! Intended to be long lasting and sturdy, your new exposed aggregate concrete surface will be around for years to come.
Michigan Foundation Contractor and Repair Services
We are experienced specialists in excavation. A foundation from Martino Home Improvements for your new home or building will be built to last for years to come. Our concrete foundations always meet code and regulation standards. For existing structures, we can inspect the foundation and surrounding area for cracks, crumbles and sinking areas, and can repair areas that need prompt attention.
Concrete Patios and Decks MI
A concrete patio adds beauty and charm to any living space. Because concrete is meant to last for a lifetime, it's an ideal choice for patios, decks, and other outdoor structures. Bring your design needs to the table and we can create an attractive look for you that will provide years of enjoyment. Stamped concrete can provide a decorative option if you are looking for adding design flair and creating a focal point for your outdoor patio area. Stamped and decorative concrete is designed to look like expensive flagstone, brick, slate and stone for a fraction of the cost. Decorative concrete can be personalized with stamped designs and colors that are as individualized as your imagination. We also offer contoured concrete patio options for special projects such as pool decks and awkward or small spaces. Concrete patio options can be tiered to accommodate garden ponds, fountains, spas and built-in garden elements. Ask us about how to make your backyard space stand out.
Concrete Driveway Contractor And Installation Company
A concrete driveway will bring long lasting beauty and substance to your home or business. If you are looking for instant curb appeal to make your house eye appealing and awe inspiring we can assist you with your needs. We offer simple, straightforward designs that are traditional in nature or we can customize a design to work with the decor and style of your current structure. Curved driveways and parking areas are one of the first things people see upon arriving at a home or business. First impressions count, especially when it comes to driveways and parking spaces. Decorative concrete driveways can create a stately ambiance that is sought after by many. Replicating an old-world brick or paver driveway will have neighbors thinking you spent more on your project than you actually did. Color, stenciling and stamping can add an element of rich interior design to the outdoors. Driveways are a great home improvement project that adds value and substance.
Michigan Concrete Walkways
Artistic expression can also be displayed in decorative walkway leading to a home or place of business. Cobble stone, painted concrete or flagstone finishes are one of many design options available to choose from. A simple concrete design is also a refreshing way to highlight plants and garden areas leading to and from a structure.
Concrete Resurfacing Services
Resurfacing an existing walkway, deck, patio or driveway is a great way to save money and keep what you already have – making it an affordable home improvement project. A simple refreshment of concrete or an addition of more space may all that you need. Whether the job is big or small we have you covered.
Brick Paver Installation and Services
Prestigious, elegant and stately; concrete pavers come in a variety of design and style options for those who want to accentuate the gateway to their home or business. Pavers bring a classic old world style to any home. Full of charm and style possibilities, concrete pavers come in a variety of sizes from circles, rectangles, squares, triangles and half moons. Colors vary and we can help you find the exact color match that will accentuate your property.