We know how stressful it can be when you need to choose a company for a major project like your roof.  We have heard many of stories from our customers about some of the bad practices that exist in the roofing industry.  Finding a quality roofing company can be hard!
This is why at Martino Home Improvements we try to make your experience as transparent as possible.  From our sales staff who are experts in their field, to the project manager that will monitor and inspect the job afterwards… we make sure you have the exact roof you want and have it installed professionally.
We are an Owens Corning Platinum Preferred Contractor and a GAF Certified Contractor, trusted by the two largest manufacturers in the roofing industry with the top levels they can offer for a roofing company.  Only a few percentage of companies have achieved this status with either manufacturer.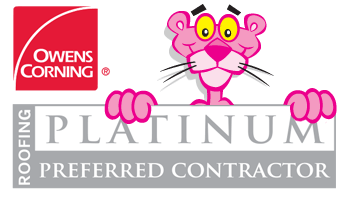 Martino Home Improvement is an Oakland County based roofing company that brings three generations of experience to our tremendously valued customers. Our motto is, "Large enough to trust, small enough to care." We mean this and it shows in every aspect of how we treat our customers – they truly become part of our family. We offer the best of both worlds – a company large enough to know that we will take care of all of your roofing needs – but one that is still family-oriented and knows all of our customers by name.
Trusted by the Experts in Roofing
At Martino Home Improvements, we have built trust with the best companies in the industry by providing top notch customer service to our customers.  We have a proven system from the time our product experts provide an estimate until our product managers do their final inspection.  When you pick us to replace your roof, you will end up with a high quality roof installation done by well trained professionals that will last for years.
Roof Replacement Done The Right Way
A quality roof installed correctly should last you 30 to 50 years.  This is the experience that we give you here at Martino Home Improvements.  We don't just put another layer of shingles on top of your current one.  When we install a roof we tear off all existing shingles, fix any structural issues and install a new roof correctly so that it will not fail prematurely like many other roofs do.
We have partnered with Owens Corning as one of their few Platinum Preferred Contractors to bring you the Total Protection Roofing System.  By installing your roof up to the specifications of this system, you will have a quality roof that can last up to 50 years before needing to be replaced.
Total Protection is more than shingle deep
It takes more than shingles to protect your home. It takes an integrated system of components and layers designed to help perform in three critical areas.
SEAL Helps create a water-proof barrier
DEFEND Helps protect against nature's elements
BREATHE For balanced attic ventilation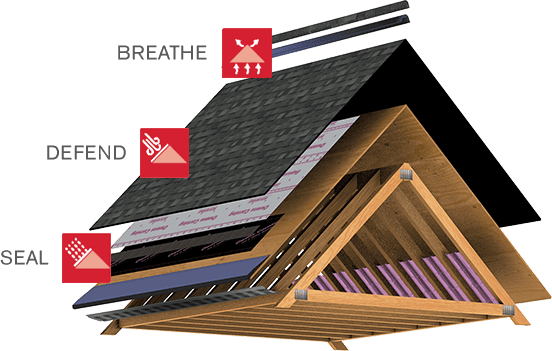 Helps Create a Water-Proof Barrier
Block water resulting from ice damming, wind-driven rains and normal water flow. A properly sealed roof helps prevent rot and mold.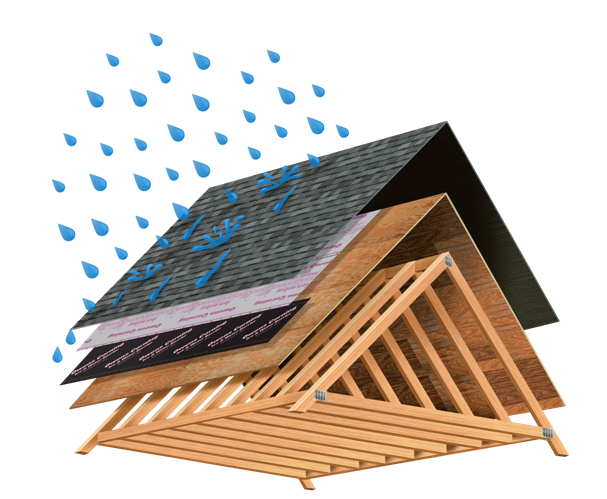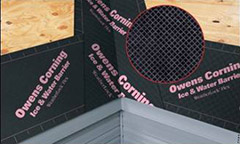 Ice & Water Barriers
Designed to protect the roof where water tends to collect, including valleys, vents, chimneys and skylights.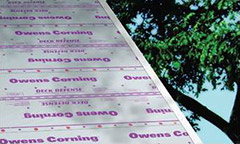 Underlayments
Underlayment products are the final line of defense between the home and the elements. Underlayment products help block water from the roof deck and out of the home to help prevent rot, mold, and water damage.
Helps Protect Against Nature's Elements
Add a tough, yet beautiful layer of defense with strong adhesion that resists blow offs and helps shed water away from the roof deck. Helps protect the most vulnerable areas such as eaves and peaks.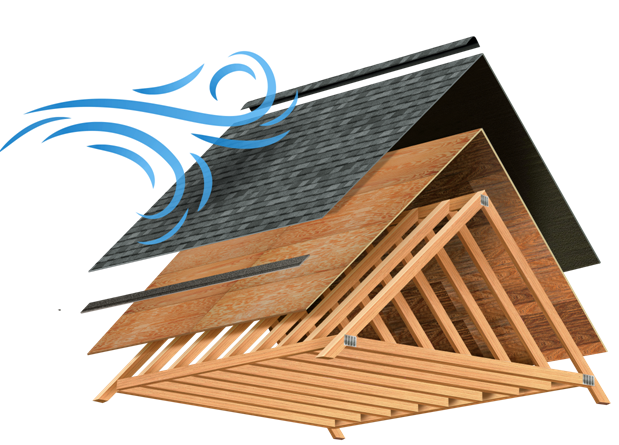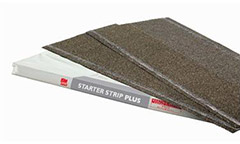 Starter Shingles
Their continuous sealant bead helps Defend against blow-offs and water infiltration in vulnerable areas of the roof.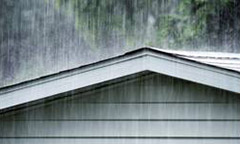 Shingles
Shingles not only serve as the first layer of defense against the forces of nature, they also help define the character of the home. Shingles act as a star player in curb appeal for your customers, and Owens Corning Roofing offers a wide range of shapes, sizes, and color choices.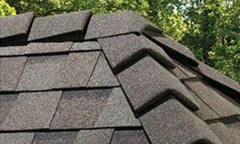 Hip & Ridge Shingles
Hip & Ridge shingles provide a finished look to the roof's peak while helping to Defend the ridge vent. We offer a full line of Hip & Ridge products that are compatible with all Owens Corning™ shingles.
Optimize Airflow in your Attic
Reduces heat and moisture buildup that can lead to ice damming, roof deterioration, and mold infestation. This helps air flow through the attic to manage temperature and moisture.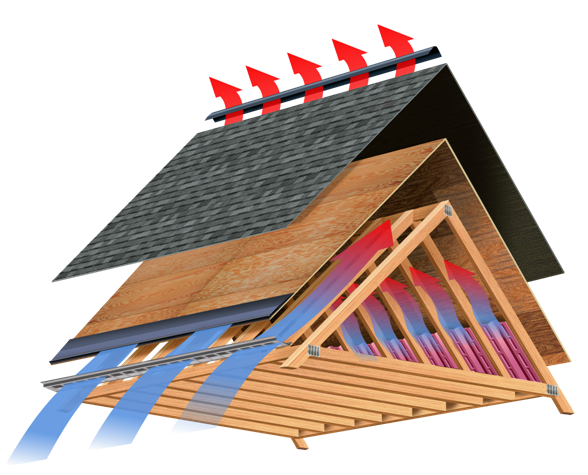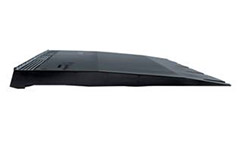 Intake Ventilation
Intake vents, which are located at the down-slope edge of the roof (eaves), allow fresh air into the attic.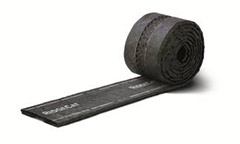 Exhaust Ventilation
Exhaust vents, which are located near or on the ridgeline of the roof, allow air to leave the attic.
Be the Architect of Your Unique Roof Style
These are some of the more popular styles of shingles that we offer.  If you have anything else in mind, feel free to contact us and we can discuss our full line of roofing materials, colors and styles.
Recent Roofing Posts From Our Blog
Here is a job we finished last month where we added a dormer onto their main roof line to match the look of their garage.
Dormers are one of the most cost effective ways to increase the curb appeal of your home.  While we didn't do it with this job, they can also be used to add square footage to the rooms below where the dormer is installed… also increasing the value of the home.
A Roofing Company near Clarkston
If you are a Clarkston Michigan resident and need a dormer, new roof or a roof repair, give us a call today!  Call us at 248-629-9260 for a free estimate.
biggs
Here is a job our roofing company just replace near us in Madison Heights.  The shingles are Owens Corning Oakridge in the Peppermill color, with Owens Corning Pro Ice and Synthetic underlayment. Pics [...]
biggs
Here is a roof our company just finished with in Macomb Township.   The shingles are Owens Corning Duration in the teak color, with Owens Corning ProArmor synthetic underlayment and ice & water shield.  It [...]
biggs
Here is a roof installation we just finished in Clarkston on this beautiful home.   The installed shingle was an Owens Corning Duration in Onyx Black.  We added some smart vents towards the bottom to help [...]