Bay windows are something a lot of homeowners dream of. And why wouldn't they? Bay windows extend out from the house creating extra space in the room that can be filled with window seating and they instantly add curb appeal. Below is an overview of this style of window as well as its advantages and disadvantages.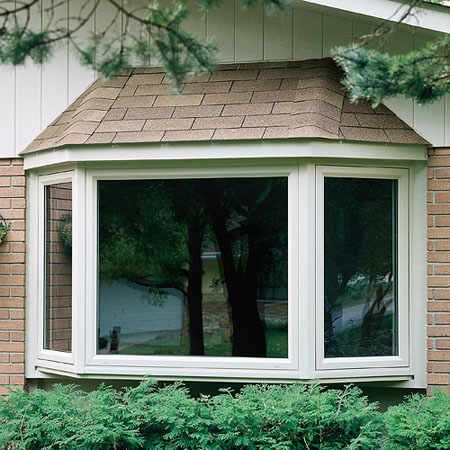 1. Placement
Bay windows are great for living rooms as these tend to be the bigger rooms in the house. They're also a great option for kitchens. The extra space created from the window can be used as extra seating at the kitchen table.
2. Light
Bay windows let more light in than traditional casement windows because of their usually large size and panoramic views.
3. Ventilation
Unfortunately, the main window on a bay window cannot open. However, the side windows do, allowing for a nice cross breeze.
4. Added Value
Since bay windows are aesthetically appealing and create a clean, modern look, the value of your home goes up. In additional to the look, their outward projection adds square footage to the resale value of your home.
5. Difficult Styling
The angles and unique configurations of bay windows make it hard to install window treatments. While the windows look great on their own, not having window treatments means less privacy.
6. Expensive
Bay windows can range anywhere from $150 to $2000 and up depending of the size, style, installer, etc. However, you'll want to pay more for high quality bay windows as the low budget windows are usually constructed poorly, creating structural problems. Cheap bay windows often creak, leak, and sag.
If you are in Madison Heights, Oakland County or the surrounding areas of Southeastern Michigan and are looking for a quality window company, give Martino Home Improvements a call for a free estimate!