Deciding to replace your home windows can be a big and expensive decision. Before you choose new windows and hire contractors, here a few things that you should know.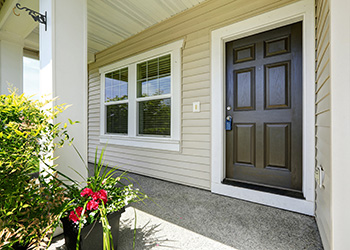 The Frame Stays
When you get replacement windows, you're getting new glass and movable parts. However, the framed part of the window stays, as it's difficult to rip out the entire window and get a new construction window. So, you're not getting a completely new window, just new glass and parts.
Sometimes Construction Windows Are Needed
While it's difficult to rip out entire frame windows, it can be done and sometimes it's necessary. If you're completely replacing a wall you could redo the construction window. If the area around the window is rotted out you'll need construction windows. So, before you hire window contractors, determine whether you just need new glass and parts, or if you need a whole new frame.
Replacement Windows Can Be Unnecessary
If your window is drafty, you don't necessarily have to replace it. Sometimes you just need to fix a seal or replace a panel of glass. Some homeowners make the mistake of getting replacement windows to save on energy bills when they can do much cheaper and easier fixes.
Reading the Warranty Is Important
Don't just skim through the warranty. You actually need to sit down and read it. Find out if the window installation is covered for the full-term of the warranty and who will be performing the service work. You'll also want to know what happens if the dealer goes out of business or discontinues the brand.