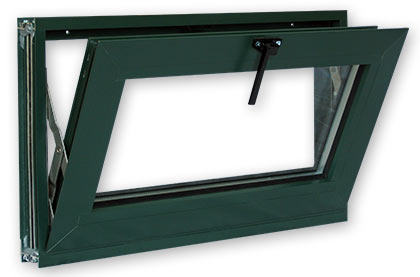 There are many different styles of replacement windows to choose from. To further educate you, we're going to go into depth with each type of window. This week we're going to focus on hopper windows.
Uses for Hopper Windows
Hopper windows are popular choices for basements because they are hinged at the bottom and tilt open from the top into the room. This blocks wind and precipitation from getting in, which is perfect for areas of the house near the ground. Hopper windows look like small picture windows and will usually include screens. In addition to being used in basements, these windows are sometimes placed above regular home windows to create a more aesthetically appealing look. They're also great for bathrooms when you want to provide lift and ventilation from moisture.
Energy Efficient Benefits
One of the best things about hopper windows is that most tend to be energy efficient because of the special latch system used. This latch system creates a compression seal along three sides of the window, preventing about twice as much air leakage than sliding or double hung windows. To get the most energy efficient hopper window you'll want a wood clad or fiberglass frame as they're good at preventing cold air and rain from entering.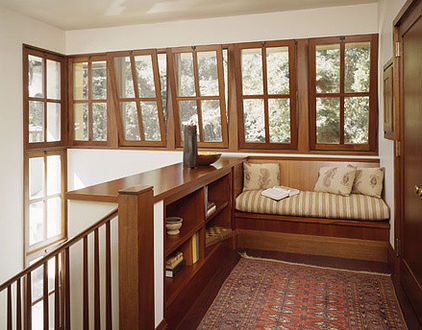 Maximum Ventilation and Easy Opening
The hinged design allows hopper windows to open fully. This allows for maximum ventilation in a small space and is why they're a perfect choice for bathrooms. Ventilation when hopper windows are open is so good that they can reduce the use of air conditioning. They're are also easy to open, using a crank handle that sits on the bottom of the window.
Variety of Sizes
When people think of hopper windows they tend to think of the small windows in basements. While some hopper windows are small there also come in sizes as large as 50″ by 30″. A large hopper window is great for getting airflow in the hot summer months.
Design Problems
One of the bad things about hopper windows is that it's difficult to cover them with window treatments because of the way they open. This means less decoration and privacy. However, you can had tint and films to block the view from the outside.
Security Issues
Since hopper windows are used a lot in basements they sit near the ground making them a entry for intruders. The lock for hoppers is at the top of the window which makes it hard to reach if the window is high up. However, you can get additional locking devices to secure the window and make it easy to lock up. All windows have their benefits and drawbacks. It's important to learn all you can about different windows before choosing one for your home.
If you are in Royal Oak, Oakland County or the surrounding areas and are looking for a home window company, give Martino Home Improvements a call today! We will come out and give you a free estimate for quality work at a fair price.